Are you looking for the Ultimate in the Complete Aussie?


Desert Willow Aussies
Specializing in ~ Companion ~ Sport ~ Herding ~ Service


Our Puppy Parent Approved "Temperament Testing Program" and Promise to you.

We test all our puppies to properly place them into the right homes for their temperaments and drive according to your needs. We respect this breed as working dogs and make it our priority to place our puppies where both Owner and Aussie will be happy for years to come, it's our guarantee.
DWA guide for placing puppies: At birth the observation begins. About two weeks of age, we begin temperament testing. It is of the up-most importance that we place the right puppy with the right parents. While not 100%, we do have a pretty darn good track record. Many folks will ask, "how do you do that, especially at such a you age?" A lot has to do with studying our dogs, their temperaments, and owning apart of their lineages for nearly 10 of our 12 years of breeding. Past that, I fail terribly at being able to put this process into words because this has been a work in progress. Then on the inside of this is that extra something alive within enough to see what my gut is sharing. I'm confident with my process, always hoping to get even better and enjoy the feed-back I get from puppy parents.

We're on Facebook
-
So BLESSED with a wonderful Kennel Community who talk to each other!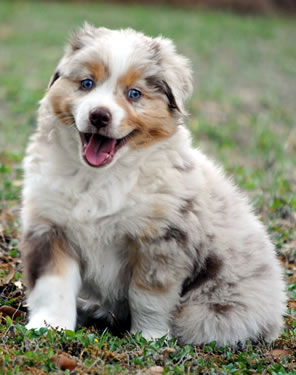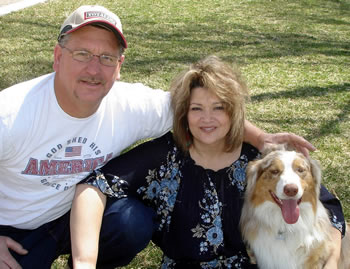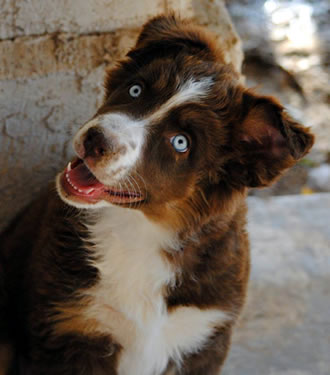 To read more about Our Family (Click Here)
We have Conformation Lines that are the right temperament for a family and perfect to place into the arms of Children who desire to show in 4H Conformation and Obedience. This would give them a wonderful experience in the "Junior Handling World". Our dogs are gorgeous and well bred to be gentle in spirit - perfect for anyone interested Agility or Obedience. Our dogs are already socialized to Adult Dogs, Cats & Children! Our Aussie's are wonderful in all social areas because of our focused "Socialization Process".
We have Agility & Flyball Champions that have the ambition and drive to enjoy "you" while enjoying these events and are among the fastest Aussie's on record! These dogs have unbelievable stamina and strength along with deep loyalty to their Human and we us many techniques from the "Super Dog" Techniques and Training thru the Breeding Better Dogs way. They also love the Frisbee, Flyball and Dock Dog Events and dig the competitions. These dogs have tremendous drive and want to win to please you and enjoy time beside their favorite human to boot!
We also have a specific line that has produced wonderful Service and Seeing Impaired Dogs that are currently in service! This line is perfect for families with children and conducive to a busy life because they are those "mid-line" temperaments that are best suited for these types of settings. But make no mistake about it, they are still Aussie's!
Australian Shepherds have become the dog of choice in Search and Rescue because of their deep loyalty and relationship with their Human. They are easily trained and long to please which drives this awesome breed to excel in Service. Due to their balanced drive and intelligence they find their true enjoyment working beside and for their Human. We are excited to have many of our Aussie's training and working in this arena.
Remember, all our Australian Shepherd's have beautiful structure, high intelligence and natural instincts bred properly to allow these dogs to perform the way God intended. Even with so many champion lines throughout our pedigrees, our Focus is breeding properly for HEALTH, LONGEVITY, TEMPERAMENT and EDUCATION for you first! Our goal is for our dogs to be a lifelong family friend and prefer them to go home on spay and neuter contract.
Meet our DWA Crew...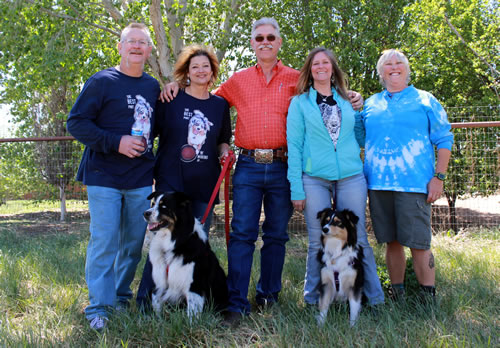 Marlena, Julianna, Dr. MacDougall, Theresa & Travis
Marlena is an owner of 4 of our Aussies and helps out where ever she can with Puppy Days, transports and directly support me in answering questions in our private group on Facebook. Julianna & Travis, (my children) work here with my husband Mel and I in the Kennel. They help with all the day to day tasks it takes to keep things clean and running.

Los Lunas Animal Clinic's Dr. MacDougall is a key part to the Health of our dogs. He has been beside us for years with research, guidance and mentoring leading us to where we are today. Because of him our health program is a successful one. Dr. MacDougall is an "Expert" in the Australian Shepherd Breed (and many other breeds with a vast resume including Equine, Exotics, Large Animal, Wildlife, Orthopedic, PennHip & Repro), helping us to create a "Breed Specific" approach to caring for our Aussies. Our success rate is much due to not only his direct support to us, but to many of our Kennel parents take their DWA's to the clinic and trust he and his wonderful staff will only do what is necessary and safe for our Breed. This is Team DWA.

"LIKE" us on Desert Willow Aussies Face Book and stay informed!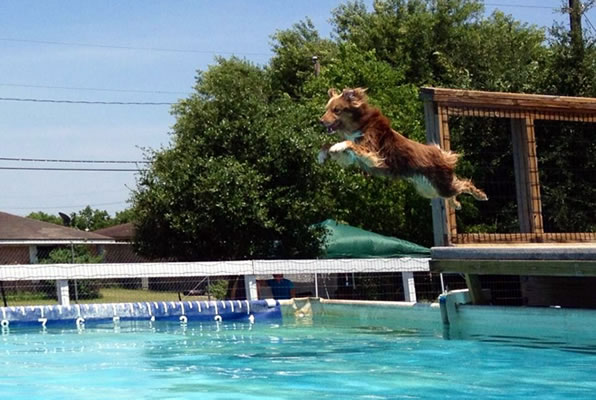 Click the Picture above to see more about Kerri & Stetson or Click HERE

Desert Willow Aussie's STETSON - Jumping DREAM!
Stetson won TOP AUSSIE in the WORLD for Dock Jumping in 2013!!!!

Contact us direct for the Ultimate Kennel Experience! 505-565-5665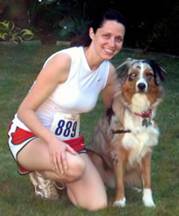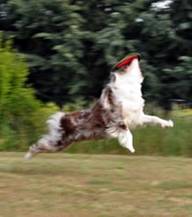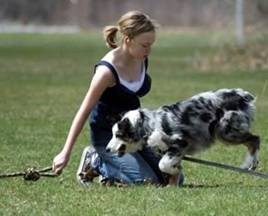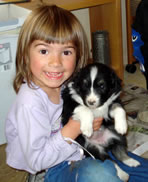 You will receive an Extensive Puppy Pak - We call it a "User Manual" for your support in following all the wonderful tips we will be teaching you. We've done all the work ahead of time so you don't have to!
Our puppies are COMPLETELY Socialized to
-
Adult Aussie's & Puppies, Children, Visiting Adults and Noise. They enjoy being held! We have cats here at the Desert Willow and the Puppies are familiar with them too!
We call our puppies "Bullet Proof"... Our dogs are wonderful at your feet as a Companion, and we have excellent lines for Search & Rescue or Therapy, and can Round up the Cattle too!

Our In-House Trainer "Julee Samuli" called with excitement after watching this Video commentmented by saying:
"What an awesome Puppy, he is doing everything right!"

To see a fun Video of Julee Samuli working with her Desert Willow Aussies-CLICK HERE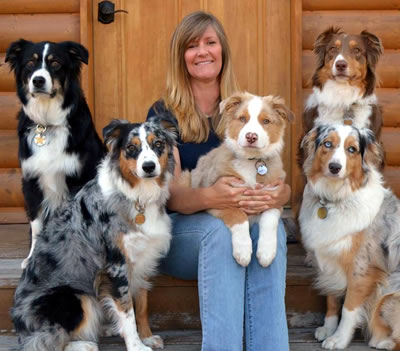 Our In-House Trainer Julee Samuli of Limitless Pawsibilities says: Congratulations to all our new puppy parents! Enjoy...

Posted by Desert Willow Aussies on Friday, February 14, 2014
We provide you access to our "IN HOUSE" personal dog trainer
-
Julee Samuli
ABCDT
,
Certified Dog Trainer,
"Limitless Pawsibilities"
who is an Owner of TWO Desert Willow Aussies and a professional dog trainer (See her "MAGIC" training skills in this video CLICK HERE). She has trained dogs her entire young adult life and now as a devoted Wife and Mother of two awesome young men, she is a certified specialist in the Herding and Working Breeds. With years of experience she is on-board and already helping many puppy parents with early training issues both in person and by phone & email. She works with our Dog & Puppy Parents across the USA designing personal plans to assist in settling puppies into new homes and helping with specific TRAINING issues that occur (covering every aspect or challenge in raising our Aussies into adulthood). Special Package Pricing is in place to make this affordable for anyone who obtains a Desert Willow Puppy. Julee Samuli actually "Holds the hands and Hearts" of so many of our Puppy Parents. She is as detailed in her training as I am in Breeding. I've not worked with anyone like her! We cannot wait to introduce her to you and bless you too!
We breed for Temperament and Health
-
Because of our extensive choices in lines, we are able to place the right temperament for your living situation. This enables us to find homes that give you and them the perfect Family or Working life. We spend the time with you to assess what temperament will best fit your individual situation.
High Drive Dogs - Good or Bad?
7 Week Head to Toe Comprehensive Vet Visit
-
Our puppies are checked from Head to Toe before leaving our "Arms" to "Yours". We want to be certain they are healthy and sound before going off to live a full life with you.
The Screening Process & Clearance includes:
Anterior Crossbite, Brachygnathism, Collie Eye Anomoly, Retinal Dysplasia, Optic Nerve Coloboma, Deafness, Microphthalmia, Pannus, Patent Dectus Arteriosus, Pelger-Huet Anomay, Persistent Pupllary Membranes, Persistent Right Aortic Arch, Prognathism, Pulmonic Stenosis and , Umbilical Hernia, Luxated Patella, Osteo Development
.
We are forever grateful to all those who've mentored us through the years and taught on the
importance of health testing. Our breeding program is sound today because of brave and direct voices.
Current Vaccinations and wormed holistically throughout puppy hood
-
We have a wonderful "Shot Protocol" and "Worming" method that will protect your Puppy from Liver Damage and add years to their lives. We are excited to educate and guide in the world of Holistic approach with your dog along with a healthy balance of modern medicine in pet health care. They need both to live a long life with vitality and strength.
Tail docked, dewclaws removed
-
We take every measure to safely and humanely dock the tails and remove the dewclaws. Our Vet is very good and extremely careful with each puppy. We also can leave the tails on upon request too!
Albuquerque, Rio Rancho, Sante Fe, Los Lunas, Belen and Surrounding areas - We have a special package
put together for all your puppy vaccines, rabies, fecal, Basic Spay or Neuter on one LOW "Package" price from
our Veterinarian only for Desert Willow Puppy Parents! Cannot beat this "Package Deal" anywhere in the state!



Every Desert Willow Aussie Owner has access to
"FREE Sport Training Videos"
from our OWN Jon Sanders, Owner of Bono, Trendy & Jetta


Below is Jon's Desert Willow Bono
Desert Willows BONO - THE Fastest Flyball Aussie on record globally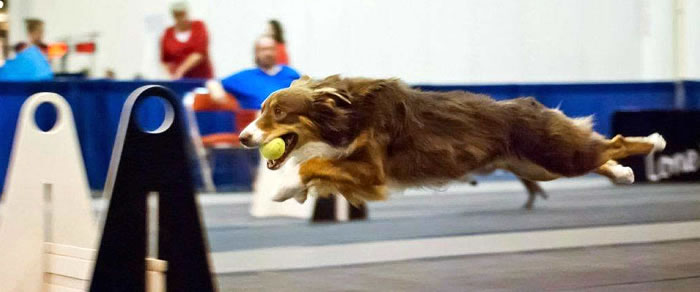 CLICK HERE to See more on Desert Willows Bono...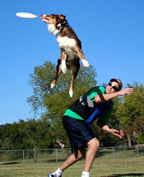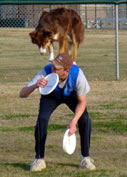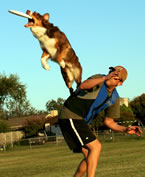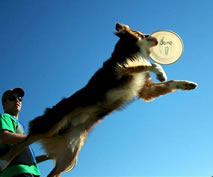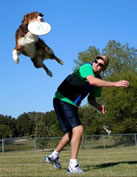 Desert Willows Bono - Loves that Frisbee too!




Wrenne Saunders

CALL HER DIRECT for more information at: 505.228.8379
Wrenne is Desert Willows go to Holistic Doctor for the dogs with all kinds of issues.
She runs tests on the hair and can be a great support to your Holistic Vet and/or Regular Vet to help find
a remedy for Allergies, Cancer, Seizures, Digestive Issues and the list goes on. She is totally amazing!
She works her gift on both Humans and Pets..
Written contract including 5 year Health Guarantee
-
Covering serious genetic issues that could cause the dog to "NOT" live the kind of life it was designed to live. We DO NOT make anyone Euthanize for us to honor the guarantee, with a proven track record.
3-7 year generation pedigree
from

AKC

will be included in your Puppy

Pak

. All our Aussie's are

AKC

&

ASCA

registered,
Hips X-Ray,

HSF

4 Normal/Clear and we are working our way through our Kennel in testing for

PRA

&

CEA

/CH
for added confidence & stability in our Health Testing regime...




We are a HOLISTICALLY

"driven"

Kennel
-
We love to share the wealth of knowledge we've learned to help you and your dog have years of health and vitality to keep you out of the Veterinarian office in their "Golden Years". It works!
AKC & ASCA Registered
-
All Parents are DNA Certified and All Health Clearances have been performed on both Eyes and Hip, eye, and HSF4 clearances are done on all of our dogs. We are deliberate about the health of our Adults! This is why we are producing the healthiest Puppies!
Documented detailed health record
-
The Comprehensive Vet visit Documentation will include Shot Record, Micro Chip Number and any notations from our Vet to yours.
Access to our online "Puppy Parent Site"
-
We initially spent 60 hours creating a "BACK OFFICE" with hundreds of links and have invested many more hours of research for your online resource and help for all our Puppy Parents. One stop to find most answers to your questions and it's all about Aussie's!
Check out our DWA~Custom Dog Collars ~ Designs by Danyell




Puppy Schedules are provided
-
A wonderful help to all our New Puppy Parents in helping to settle your new baby into their new home with you on a normal schedule for them.
We feed a NO CORN & NO WHEAT Diet and Vitamin routine
-
With Aussie skin allergy issues it's important to modify the diets of our dogs to help their coats to "Shine in the Sun" with fullness and luster!

And oh by the way -They LOVE their Desert Willow Mush!!
Puppy Shopping List
-
You'll not need to worry about what to buy or what you "MIGHT" need, we've put it all together on a list for you with pictures to boot!
Huge start on Potty training for outdoors
-
Our puppies are all Doggie Door trained by 8 weeks and have learned to go outside to go "HURRY-UP!" which makes potty training a breeze when they get home.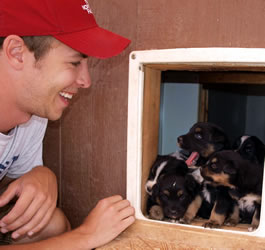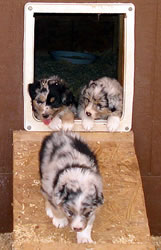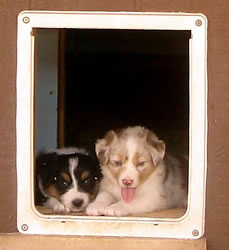 Micro-chipped
-
We've taken care of that for you before they leave!
Lifetime Breeder Support
-
You'll have many ways to get our help on issues. The "Back Office" is a huge help for our puppy parents. We will be teaching you during the process of bringing your puppy home also. We enjoy guiding our puppy parents and the fellowship & joys that go along with it!

To read more about Our Family (Click Here)
I expect to pass through this world but once. Any good, therefore, that I can do or any kindness I can show to any fellow creature, let me do it now. Let me not defer or neglect it for I shall not pass this way again.
-- Stephen Grellet
We've are an inspected and approved Kennel - We are so proud of our Kennel. Lots of hard work to keep a squeaky clean and interactive environment for our adult dogs and puppies!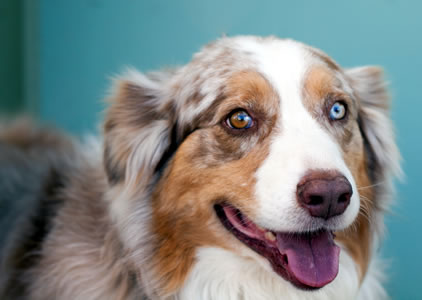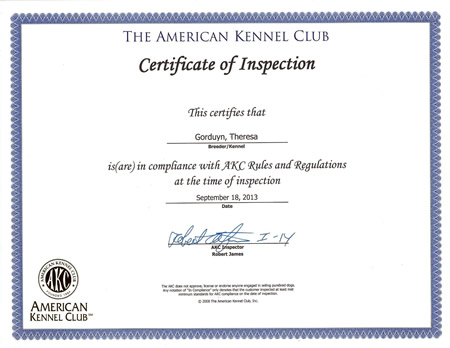 AKC Inspected Kennel (we passed with flying colors!)

Fall/Winter 2014/15 puppies are on the way~!
Please go to our "LITTERS"

Link and View our Expected New Arrivals & Dates

If you are interested in one of our puppies, please review our

Sales Policies page
and take a minute to fill out our online Application

We will contact you promptly. References will be required.
Author RS Guthrie has written a special teaching for our Sunday Morning
Reunion Service. "God through the eyes of a Dog - An interview with Bandit"
Click Here to Read this wonderful work!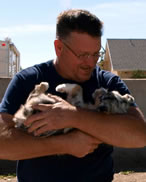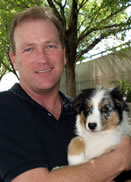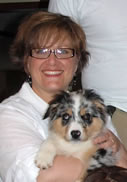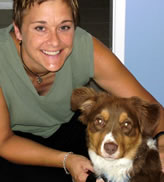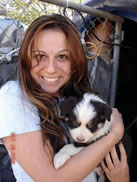 We have a LIST of references upon request - Read our Testimonials Click here!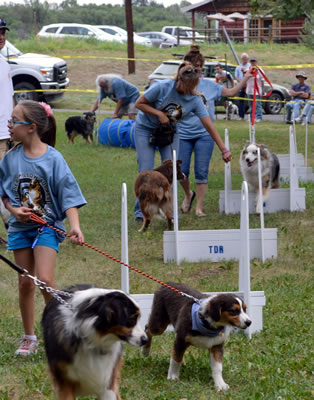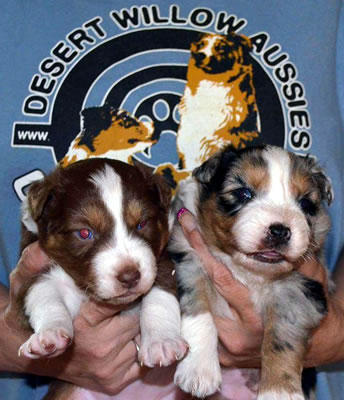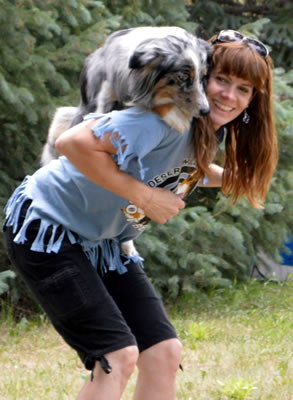 OUR 2013 DESERT WILLOW AUSSIE REUNION Hosted in CHAMA, NEW MEXICO

I can describe Desert Willow Aussies in two words: Integrity and Conscience.
Desert Willow Aussies is not an ordinary dog breeder; they are not an average dog kennel. They are a stand alone, one of a kind, Breeder of Australian Shepherds with a Plan, a Breeding Program with the intent to produce Exquisite and Exceptional Aussies. Mel & Theresa Gorduyn and her Family work to produce Aussies with great health, and conformation being paramount. They also strive for and achieve remarkable beauty, and if breeding for temperament can be done, she somehow breeds consistently well tempered animals.
As a business owner you will not find one who stands behind their product with more conviction than Desert Willow Aussies. If there were ever a problem and there seldom are Theresa and Mel do what it takes to make it right. The Desert Willow Family has been known to replace a puppy that was lost though no fault of their own, and restored a family with a beloved pet. Theresa has been heard saying more than one time "It was the right thing to do". Breeding exceptional Aussies is not something that happens by chance, Theresa pours her heart and soul into doing it right. Researching genetics, out crossing with the right animals to achieve only the traits she wants. "You get the bad with the good but if you pour in more of the good, well… that's what you get.
If a person can count friends by the joy they bring into their life, then the Gorduyn's will have hundreds. The Aussies they produce bring joy to a family; they truly are Exquisite and Exceptional.
Derrick Ross, Proud owner of Desert Willow's Hank's Cutting Edge....

To see more of our Desert Willow Community - CLICK HERE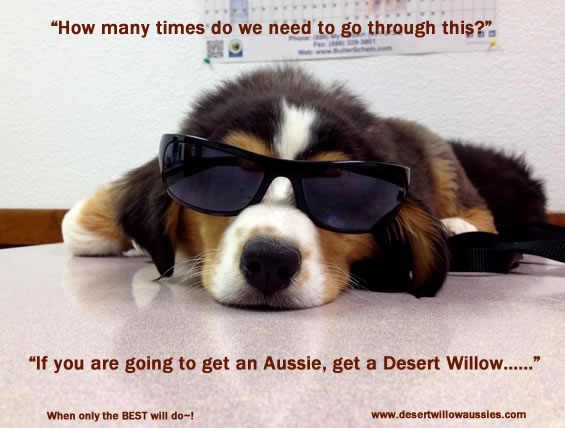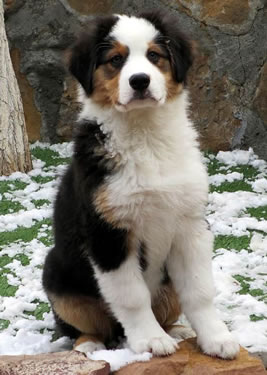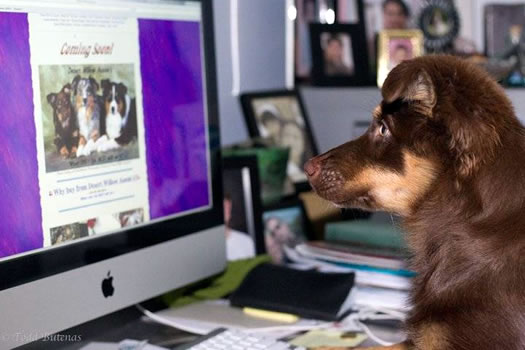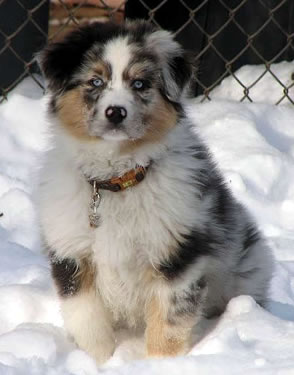 Our Daughter put this together...Enjoy!