Desert Willow Aussies
Specializing in ~ Companion ~ Sport ~ Herding ~ Service
No Breeding Rights will be offered...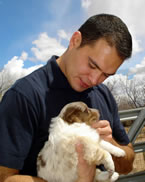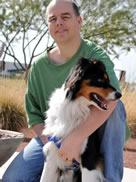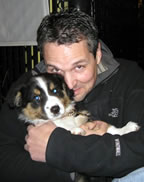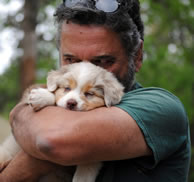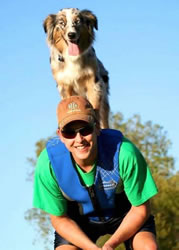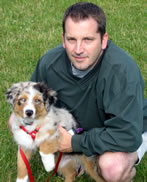 "In a perfect world, every dog would have a home and
every home would have an Aussie!"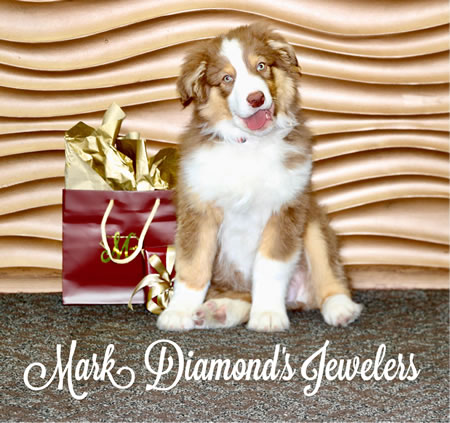 Photo Credit: Mark Diamond's Jewlers
We present our Puppies to our Reserve List and the wonderful folks who have filled out our
Online Application (in full), and we've had the blessing of chatting with first.
We temperament test all our puppies to properly place them in to the right homes for their temperaments and drive.
This process begins when the puppies are 2 weeks old. We respect these are working dogs and make it our
priority to place dogs where both Owner and Aussie will be happy for years to come, it's our guarentee. We are careful to
understand your world through our ONLINE APPLICATION process to FIT you with the right dog. If you have
children, it is my belief the temperament must be a fit for your kids 100% to properly train and socialize to your children.
In all cases I will work to find the right dog and encircle you with many paths of support to properly train, feed, vaccinate and
more for a successful journey with your Desert Willow Aussie.

Good read (video) to determine if an Aussie is good fit for you and your family. CLICK HERE

To see Pricing click here:

Please bookmark this page to see if we have any available puppies from the shown litters. If you are interested
in an Available Puppy from the litters below or our upcoming litters, go to our Policies page to find the link to
our Online Application and PRICING. There you will also find more information on pricing and details about our Kennel.

Our Puppy Parent Approved "Temperament Testing Program" and Promise to you.
DWA guide for placing puppies: At birth the observation begins. About two weeks of age, we begin temperament testing. It is of the up-most importance that we place the right puppy with the right parents. While not 100%, we do have a pretty darn good track record. Many folks will ask, "how do you do that, especially at such a young age?" A lot has to do with studying our dogs, their temperaments, and owning apart of their lineages. Past that, I fail terribly at being able to put this process into words because this has been a work in progress for nearly 11 of our nearly 14 years of breeding. Then on the inside of this is that extra something alive within enough to see what my gut is sharing. I'm confident with my process, always hoping to get even better and enjoy the feed-back I get from puppy parents.

We are accepting Reservations on our upcoming Litters and look forward to meeting you!
FYI: Desert Willow Aussies does not post or begin showing litters until the puppies
are at least 14 - 16 days old...We "Temperament Test" when eyes open up
AND make sure they are all Healthy, Fat & Happy first! Get onto our Reserve List today
to be matched with the RIGHT Aussie for your life.



@desertwillowaussies Puppies are arriving soon! Desertwillowaussies.com TIKTOK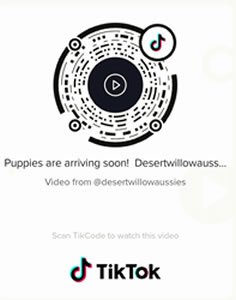 James Dean & Dorothy Dandridge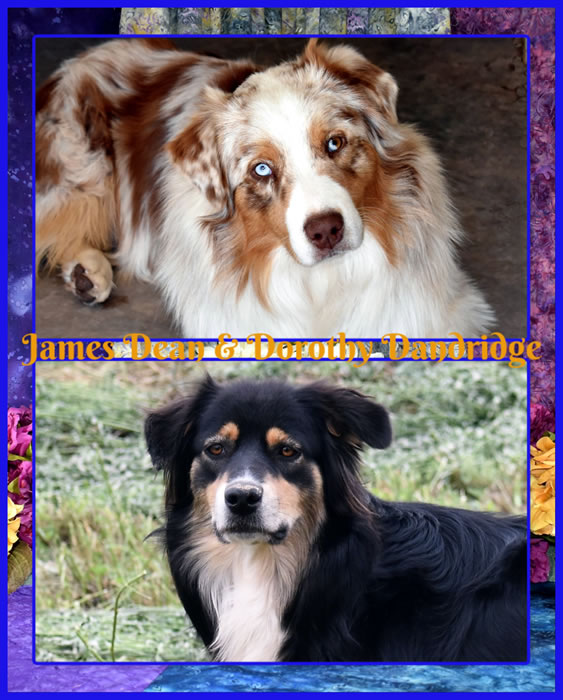 PRA Normal/Clear CEA/ CH Normal/Clear - HSF4 Normal/Clear - PENNHIP Good

Arrived October 27, 2022

Litter Photos

If you are interested in one of our Spring 2023 Litter's, please take a moment and fill out the Online Application on our Policies Link There you will see pricing and the nuts and bolts of what we do. When we recieve your Online Application we will contact you direct by phone!
To see what is expected soon visit this link: LITTERS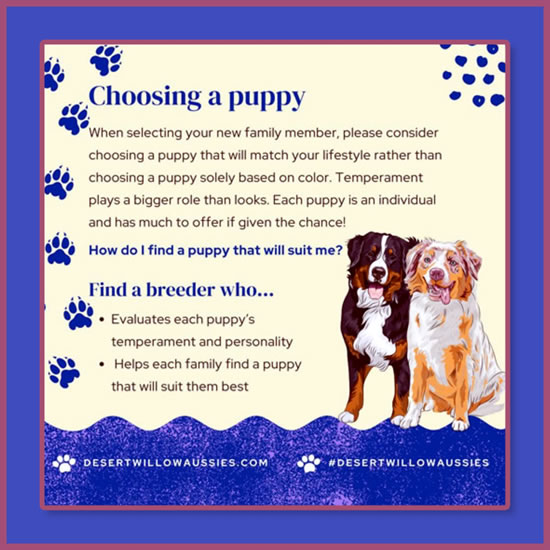 Older Available Dogs
To see what we have - - -> CLICK HERE


Meet our DWA Crew...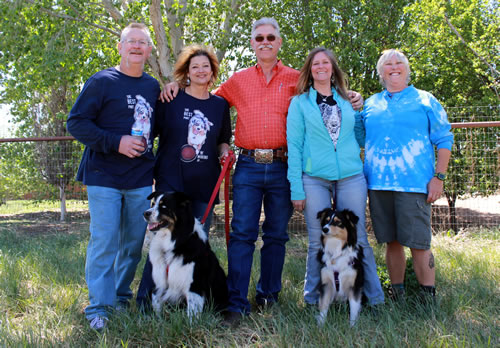 Mel, Theresa, Dr. MacDougall, Julee, Marlena
Missing: Travis & Julianna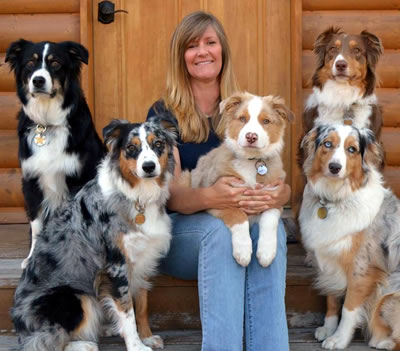 Julee Samuli - DWA's exclusive In-House Certified Dog Trainer
Limitless Pawsibilities


Julee has 4 Desert Willow Aussies
This video showcases her first two...
Los Lunas Animal Clinic's Dr. MacDougall is a key part to the Health of our dogs. He has been beside us for years with research, guidance and mentoring leading us to where we are today. Because of him our health program is a successful one. Dr. MacDougall is an "Expert" in the Australian Shepherd Breed (and many other breeds with a vast resume including Equine, Exotics, Large Animal, Wildlife,

Orthopedic

, PennHip & Repro), partnering with us to create a "Breed Specific" approach to caring for our Aussies. Our success rate is much due to not only his direct support to us, but to many of our Kennel parents take their DWA's to the clinic and trust he and his wonderful staff will only do what is necessary and safe for our Breed.

Marlena is an owner of 4 of our Aussies and helps out where ever she can with Puppy Days, transports and directly supporting me in answering questions in our private group on Facebook. Mel (my husband)Julianna & Travis, (our children) work here in the Kennel. They help with all the day to day tasks it takes to keep things clean and running.



Julee is our gifted trainer and owner of 4 Desert Willow Aussies,who not only trains remotely with our Puppy Parents, but also certifies for CGC and trains DWA Service Dogs and Emotional Support dogs, taking them into her care for training.

This is Team DWA.


DESERT WILLOW AUSSIES STORE


Shop Now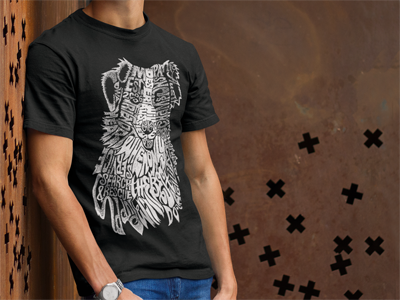 T-Shirts - Hoodie - Jewerly




Want a tail? We can do!
We also schedule litters "with tails" to temperament test.



"LIKE" US ON FACEBOOK!

If you are interested one of our upcoming litters,
Please take a moment and fill out our Online Application on our Policies Link.
There YOU WILL SEE PRICING and the nuts and bolts of what we do.
When we receive your Online Application we will contact you direct by phone.



Older Available Dogs
To see what we have - - -> CLICK HERE

Desert Willow Litters Past - - - > Click here!


If you you are interested in one of our upcoming litters,
please take a moment and fill out our Online Application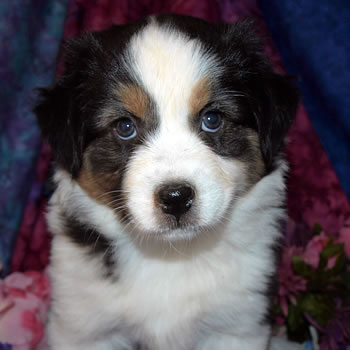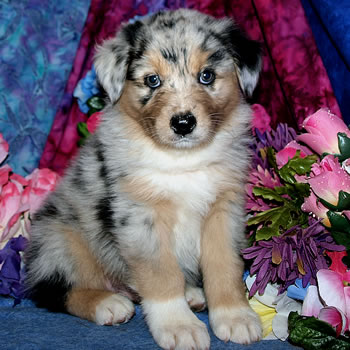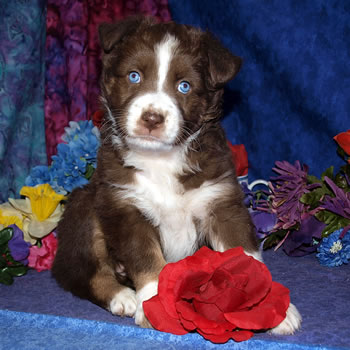 Winter/Spring 2016 & 2017 Puppies Planned
Please bookmark & visit our "LITTERS"

Link often to Follow "Expected New Arrivals & Dates"
If you are interested in one of our puppies, please review our

Sales Policies page
and take a minute to fill out our online Application

We will contact you promptly. References will be required.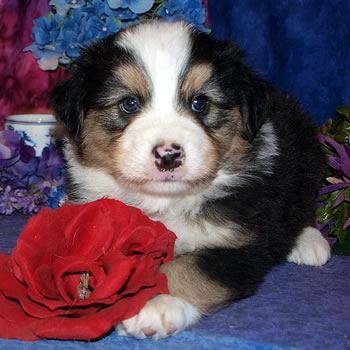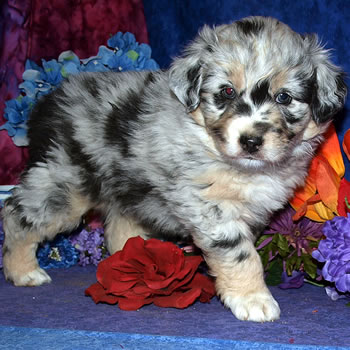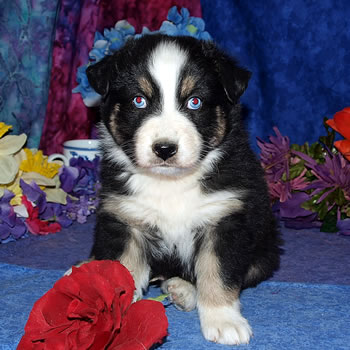 Aussies are not our whole life, but they make our lives whole.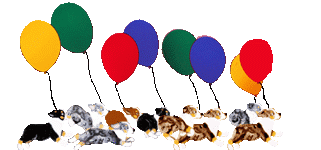 Why buy from Desert Willow Aussies?
Click the link above and give us a call....

When only the BEST will do~!

505.565.5665
We are the "Peoples" Kennel
OUR 2013 DESERT WILLOW AUSSIE REUNION - CHAMA, NEW MEXICO




We add new pictures to this Album often.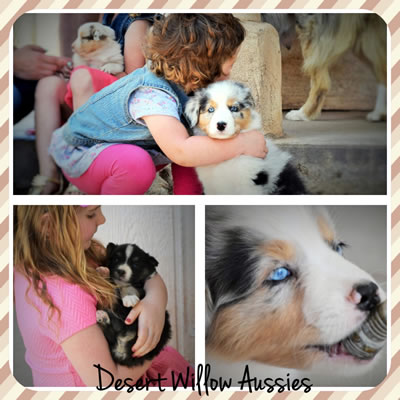 Posted by DESERT WILLOW AUSSIES

Click the picture to scroll threw our album.


DesertWillowAussie's Album of Memories
Click this link to see!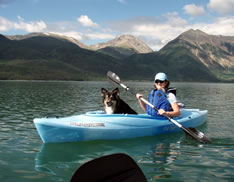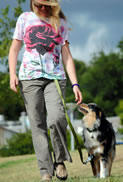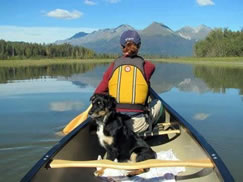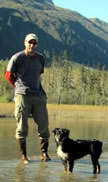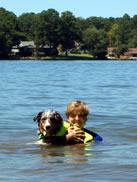 "You can say or do any foolish thing to your Aussie, and the dog will give you this look that says,
`My Goodness, you're RIGHT! I NEVER would've thought of that!"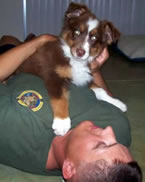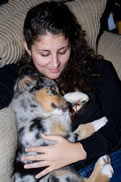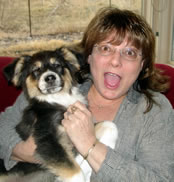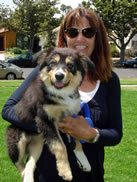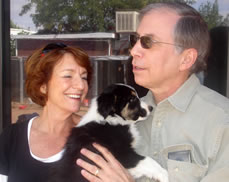 "Pure love is a willingness to give without a thought of receiving anything in return."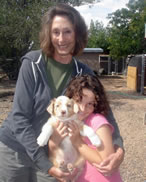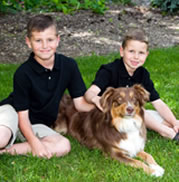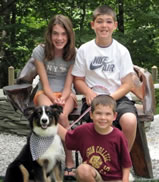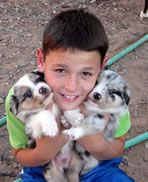 The greatest thing you'll ever learn is just to love and be loved in return. - From Moulin Rouge

John Rosner Photography & his Desert Willow Aussie!
For MORE Testimonials Click here!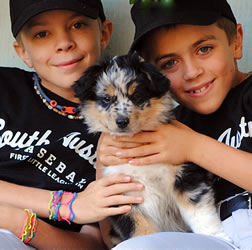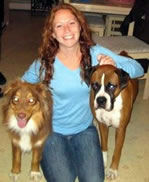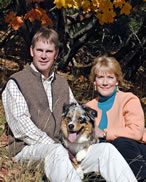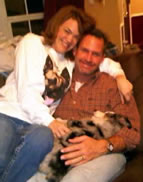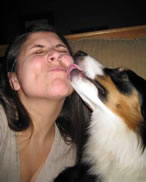 The best love is the kind that weakens the soul, that makes us reach for more, that plants fire in our hearts and brings peace to our minds. And that's what you've given me. That's what I hope to give to you forever. - The Notebook
All Desert Willow Aussie's are AKC/ASCA registered. Pups are priced depending on rating for pet/show quality (from $1150 to $1600), contact us for details. A written Guarantee is given on every Desert Willow Aussie, and wonderful References are happily provided. Safe, very carefully planned, and successful shipping is available. First Series of Puppy Shots will be administered along with record and "Comprehensive Well Check Vet Visit" paid by Desert Willow Aussie's on every Puppy leaving our Kennel to establish our 5 year Guarantee! See our Sales Policies page for a lot more information.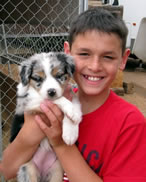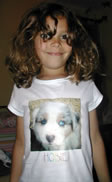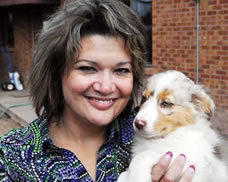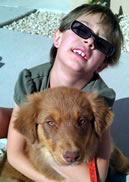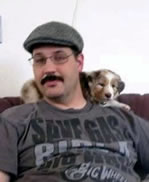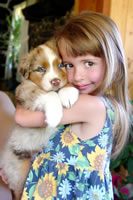 "
And most of all... I'm scared of walking out of this room and never feeling the rest of my whole life, the way I feel when I'm with you." - "Baby" Dirty Dancing