Desert Willow Aussies
"Stetsonator"
The Heart of Texas LOVES Dock Dogs!
Read more on "Flores Flying Pups"




This award says STETSON carries the World Record for the longest jump by an Australian Shepherd ~ Yep a
Desert Willow Aussie to Boot!!


2014 Brags


Video of this Event
STETSON Jumps a New Personal Best of 25 Feet for the First time!
The WINNING JUMP! 25.5 Feet!
The Award! Click HERE
We apologize for the quality of the videos. Cell Phones are used as not to distract jumping dogs and cause injury.
No flash or lighting is allowed.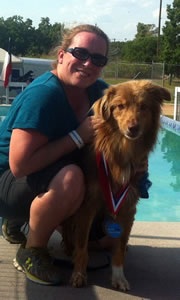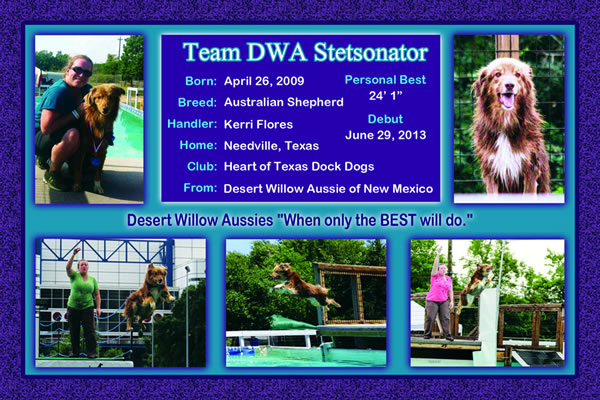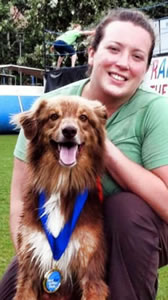 Stetson beat his personal best twice at the World Dock Dog Championship. He left there with first place and a personal best of 25.5 in the
Masters Division...
Stetson won TOP AUSSIE in the WORLD for Dock Jumping in 2013!!!!

Stetson is now a WORLD CHAMPION DOCK DOG!
His winning jump of 25.5 feet won him First Place in the "Masters Division".
Great Job David, Kerri & Stetson ~ So proud of you!


The Award of Greatness & the Lick of LOVE!



We all pulled together to send Desert Willow's Stetson to Iowa Nov 13 - 17, 2013
His first year of Dock Jumping and debut was on June 29, 2013. He has done so
well that he was given a "Personal Invitation" to join the World Competition in
Dubuque, Iowa in his very 1st season Jumping (so proud of you Kerri & Stetson).
http://www.gofundme.com/stetson
(No more donations needed)
Many thanks for our DWA Kennel Family and supporters for your donations!


We are FAMILY!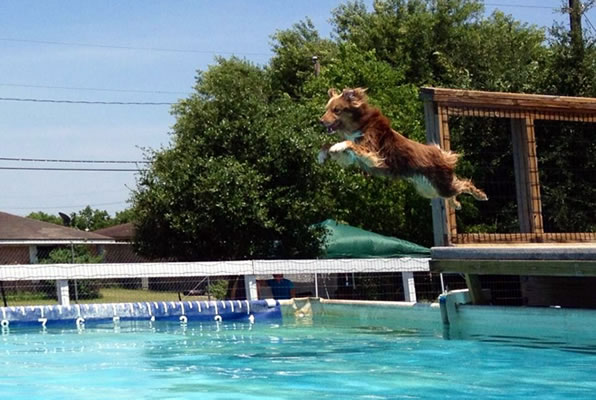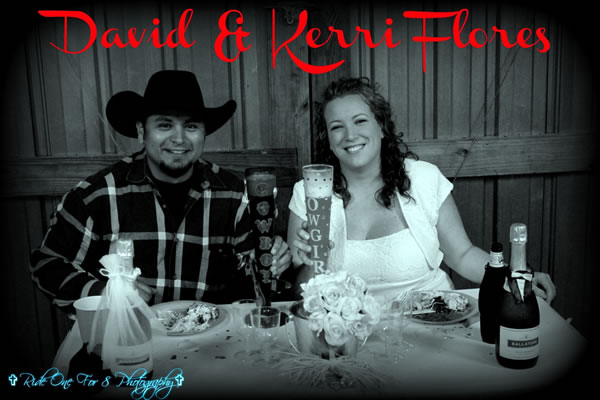 Stetson's Dock Jumping Debut