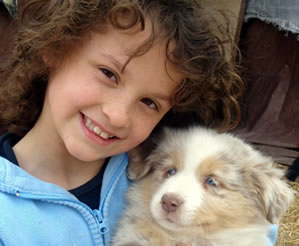 Our family would like to thank you for giving one of our "Little Cherubs" a wonderful home and new life with you. We truly feel like new friends are born with every litter!
---
Vaccinations:
When you pick up your puppy, he/she has already received the first shot in a series of 3
(at week 7), and you will find a shot record in your packet along with other goodies we have collected along the way. Be sure to check the record for when the next shot will be due, for your convenience we have made a note for you on the shot record.
Pups receive their first vaccine at 7 weeks of age, and boosters are due at three-week intervals after that (10 & 13 weeks). If your pup goes home to you before vaccinations are complete, it is vitally important that you take him/her to your vet to receive the remaining boosters. Your puppy *will not* be protected (against Parvo or distemper) until he/she has received the correct amount of vaccination and appropriate booster..
Please READ - Very important Vaccination & Drug Information:
Shots for your Aussie - The "NO SHOTGUN" method....
Are all Diatomaceious Earth products the same?
Note:
Our complete FIVE YEAR health guarantee covers: health issues that are hereditary or genetic disorders in writing. An extensive Veterinarian examination will be done to screen for genetic issues "during puppy-hood" and eyes will be checked prior to leaving "our arms to yours". Documentation will be Provided in your packet on the outcome of the examination for your Veterinarian records.
The Screening Process & Clearance includes: Anterior Crossbite, Brachygnathism, Collie Eye Anomaly, Deafness, Microphthalmia, Pannus, Patent Dectus Arteriosus, Pelger-Huet Anomay, Persistent Pupllary Membranes, Persistent Right Aortic Arch, Prognathism, Pulmonic Stenosis and Uveal Hypopigmentation.
The Screening of Hips and Eyes: We are in the long process of performing PennHip procedures and Clearing the eyes of all our breeding dogs to further protect the future of our breed.. All breeders working with Desert Willow Aussie's are required and are in the process of doing the same. We will begin posting the results as we complete this process. The estimated time-frame to complete this task is before the end of 2008..
The Role of Natural Healthy Diet in the Management of Canine Epilepsy

FULLY Vaccinate ~ BEFORE taking your pup out:
I can't stress this one enough. Until your puppy is COMPLETLY vaccinated, do not take the chance of your new little one being exposed to Parvo or Distemper. This means, until fully vaccinated, your pup stays in your home, in a controlled environment. Trips to the vet are held/crated - not allowed to walk on the floor, sniff noses with other dogs, or be petted by strangers. Don't let your unprotected puppy run on the grass, stroll down the sidewalk, or play with the neighbors dog. Parvo lurks everywhere. At best, you will rack up a vet bill in the thousands in a matter of days trying to save your puppy ... At worst, your baby will suffer and die despite anything your vet can do.
Do Not Take That Chance.
---
Micro-Chips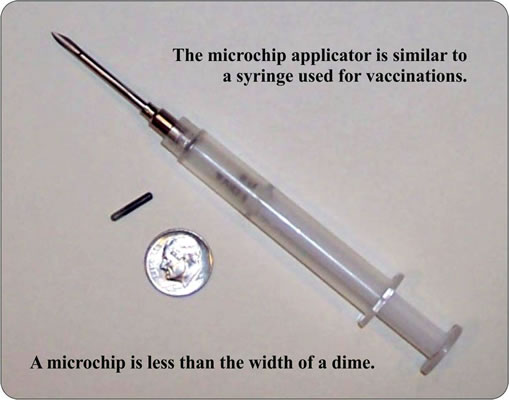 by Friends-of-the-Shelter-Valencia-County
The Journal's recent story about the return of Michelle Lujan Grisham's lost dog was heartwarming. A day or two later, there was a similar piece on the local television news about a man's cat that had been returned after three years.
However, what many people don't know is that the microchips inserted in pets for identification purposes, unlike diamonds, are not always forever.

A few years ago, wh...ile on a vet visit and waiting for the doctor to come into the room, I got to chatting with the technician about microchips. She said she had adopted a cat that had to have been microchipped, but when the animal was scanned, nothing showed up. The equipment was available, so they did an X-ray and found two dead microchips. I've related this story to other animal workers since then and a common response has been "Oh, yeah, that can happen".

That doesn't mean everyone should rush their furkids to a pet doc and have them X-rayed, or even make a special trip just to have them scanned. Just make a point, when the animal goes in for its annual check-up or other reason, to have it scanned to make sure the chip is still active. If a first scan around the shoulder area turns up negative, don't despair. Those chips can "migrate" so have them expand the scan to the pet's whole body. One recent scan located the active chip in a little dog's foot.
If you move, don't forget to notify the company that provides the chip ID service about the change in status, especially your phone number.
55 Pages of complaints about Candidae Pet Foods!
Click HERE!

The Role of Natural Healthy Diet in the Management of Canine Epilepsy
A high quality, all natural, oven baked dog food made with premium healthy ingredients!
We feed Life's Abundance Dog and Cat Foods!
Click the links above and order or Re-order!
HERE IS AN AWESOME TESTIMONAL!
Click here for your Sample of Life's Abundance
Dog or Cat Food!

To Order CALL 800-474-7044
discount Code 51959
(must have code when ordering) save 15% on autoship
To Order Online CLICK HERE

IS YOUR PET SUFFERING?
* Allergies * Hot Spots * Skin & Coat Problems * Scratching, Itching & Biting * Poor
Digestion * Arthritis & Joint Problems * Tumors * Lack of Energy * Heart Conditions *
Tearing Eyes * Premature Aging * Cataracts

All Natural Daily Supplement
Builds a Strong Immune System
Recommended by top breeders and veterinarians
So pure, it is one of the few pet products manufactured in an FDA (human-grade)
manufacturing facility

* Dog and Cat versions available * No sugars or fillers * Money-Back Guarantee


Welcome to Native Remedies, the market-leading brand of specially formulated, natural remedies and herbal remedies produced in therapeutic dosage. You can search our Health A-Z index to find detailed information on symptoms, diagnosis and natural remedies for Parasites, Anxiety, Panic Attacks, Depression, UTIs and many other health issues in Dogs, Cats & Humans. You can also browse our natural remedies and herbal remedies to view the full range of proven natural and herbal remedies for support of your physical, emotional and mental wellbeing.
Native Remedies for Humans too!
Herbal Remedies for Humans
Herbal Remedies for Cats & Dogs
Adrenal (Cushex Drops™) - Aggression - Anal Glands
Bladder & Urinary Tract - Diabetes - Breathing - Chest/Cough
Cleansing - Coat & Skin - Constipation - Cuts & Scratches
Detox - Digestion - Digestion (Parasite Dr.™)
Digestion (Parvo-K™) - Disobedience - Ears
Energy - Eyes - Flatulence/Gas - Fleas - Furballs
Gums & Teeth - Heart & Circulation - Immunity & Liver
Immunity (C-Caps™) - Immunity (ViPro Plus™) - Kidneys
Lactation/Nursing - Liver - Loose Stool - Lungs/Respiration
Muscles & Joints - Neurological (EaseSure™) - Oral Health
Paws - Performance - Sadness & Pining - Prostate - Recovery
Sinuses - Skin Fungus - Stress & Calming - Tear Stains - Teething
Thyroid - Ticks - Travel - Weight Management













Registration Papers:
Your puppy is registered through ASCA & AKC. The papers will be mailed to you once we receive them and in many cases we are able to include them in your puppy packet. Please know that once we get them so will you, however this does take time. You will have ONE full year to register your dog without being penalized.
Be sure to register your puppy before 12 months of age, this will ensure access to their pedigrees through both registries, and keep the cost to register your puppy at a minimum. Please take the time to Register your Puppy with BOTH Registries which (in most cases) include AKC & ASCA.
You'll need to include a Picture of his/her face and complete body shot on both sides attached to your registration papers when sending them in. We take great pride in bringing you a DOUBLE REGISTER Aussie, please continue our cause and register your Desert Willow Aussie with both registries....Our thanks in advance!
---
A Note from Theresa: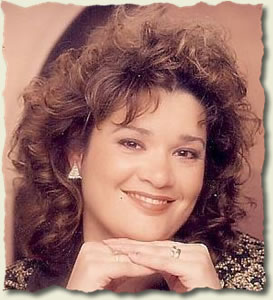 I've put together a list for you so that you may begin preparations for your new puppy. Before you know it, your puppy will be home with you and you'll certainly ponder what and how she/he's been fed. This is it! I had (once upon a long time ago) recommended the Diamond Naturals Dog food line and until in 2007 dogs & cats across the country began dying from not only Diamond products, but 100's of brands that were and still are on and off that recall list. Today for over 7+ years we are in wonderful fellowship with Lifes Abundance with out a worry of the safety for our pets. This is one of the BEST foods you can feed in my and 100's of happy healthy dog owners. We spend so much time, investment and hearts into our dogs and cats, we are 100% sold out on this company and on the excellent feed for our dogs & cats, and because as life teaches us, we will reap what we sow! We are Distributors of the Fabulous Life's Abundance dog & cat food line which carry everything we need for both. We are also distributors of Flint River Ranch. They have a wonderful & safe Lamb, Millet and Rice formula that is perfect for dogs with allergies. Their Duck & Oatmeal is awesome too! Please contact us direct at DesertWillowHolistic@yahoo.com or call 505.565.5665 if you have additional questions.
REMEMBER: Cat Food Recalls are off the charts also and we've done our homework to research the best we can find to safely feed both our Dogs & Cats the best. Life's Abundance carries an excellent kibble and canned food for our felines. We have treats and vitamins as well to help your feline live a long, healthy and problem free life. Please remember that we live in a world that we simply cannot trust in just what the bag says. Pet Food Companies sell out every day without you (the consumer) knowing and all the while the ingredients that you believe you are still feeding our Cats (and Dogs) are changing sources and ingredients are completely changing. These companies have 6 months to change the labeling on the bags. We believe that we've found what is best for our precious friends and will give your dogs & cats the best chance at a long and healthy life. The decisions made on these two brands have proven to be wonderful for everyone. No Wheat or Corn Glutens. We've spread our wings to embrase both companies and have been totally satisfied.
The supplements we are totally sold out for our Dogs is NuVet Immune Boost Supplements. I have tried many supplements, and my travels continually lead us back to this super supplement. Our Puppies thrive into Adult dogs and are living wonderful lives under our program. This is an Immune Boost Supplement and works very well with a conservative vaccination program. NuVets keep our dogs at top speed in sport and our puppies thriving at birth. Our Senior Dogs are still running to the gate to greet us and not riddled with health problems. I credit excellent Food, Conservative Shot Protocol and Immune Boost by NuVet Labs for the wonderful lives that all our dogs and puppies are living today. We have not experienced one dog food death in our Kennel out fo the 100's of satisfied Puppy Parents who are using our system.
One last thought for you, be sure to keep your dog on GOAT YOGURT daily, as it will protect your young puppy and adults from Parasites, Parvo and so many other bacteria's that lurk in places you'd never even know. When you give your pup/dog their tablespoon of plain yogurt everyday, take your spoonful first as it's wonderful for us as well! I do advise you to keep Yogurt in your dogs diet daily for life, they love it, and need only a tablespoon a day, they truly enjoy the time and focus when you give it to them too! T
TO ORDER:
NuVet Immune Boost Supplement - CLICK THIS LINK - DIST# 51959
Lifes Abundance Dog and/or Cat Food - CLICK THIS LINK - DIST# 40069323
Flint River Ranch Lamb, Millet & Rice or Duck & Oatmeal - CLICK THIS LINK - DIST# 122315
TO READ MORE ON PET FOOD RECALLS - CLICK THIS LINK

Urinary Care - CLICK HERE

---
Theresa Gorduyn
Desert Willow Aussies

---
---
Please check out this link for the 2006 Vaccination Guidelines from the AAHA.
---
Recommended Puppy Books:
Dog Problems
by Carol Lea Benjamin, ISBN 0876055145, $14.95
Howell Book House, Macmillan Publishing Company, 866 Third Avenue, New York, NY 10222.
Good Owners, Great Dogs
Brian Kilcommons & Sara Wilson, ISBN 0446516759, $22.95
Warner Books, 1271 Avenue of the Americas, New York, NY 10020.
How to Raise a Puppy You Can Live With
Rutherford & Neil, ISBN 1-57779-022-7, $11.95
Alpine Publications, P.O. Box 7027, Loveland, CO 80537, 1-800-777-7257
The Art of Raising a Puppy
The Monks of New Skete, ISBN 0316578398, $23.95
Little, Brown and Company, 1271 Avenue of the Americas, New York, NY 10020