Who REALLY Controls Dog Food?
"True friends are our Aussie's who think we are wonderful eggs even though they know we might
be slightly cracked!"

EXCELLENT BOOK ON PET FOOD!

Who Controls The

Dog Food Industry

?

Unfortunately primarily LARGE corporations.

Here are the BIG 5


1

. Nestle is the LARGEST

dog food manufacturer

better known as the chocolate and candy maker Nestle owns

Purina

and controls over 30% of the

dog food

market. It just so happens that they are also a not well thought of corporate giant...they were encouraging mothers in 3rd world countries to feed formula and NOT breast feed for example.

2.

Mars is the second largest

, now owning, Nutro,

Royal Canin

, Pedigree, and even small Canadian Company Medi-Cal;they control approx 20% of the market. Mars is of course better known for making candy..

3.

The MONSTROUS multinational company Proctor and Gamble-

they own Iams, Eukanuba, and recently purchased Natura Pet Products making Innova, Evo, California Natural, Healthwise,

Mother Nature

and Karma.They now control over 15% of the market. P and G is of course better known for making ubiquitous consumer goods such as Pampers(R), Tide(R), Ariel(R), Always(R), Whisper(R), Pantene(R), Mach3(R), Bounty(R), Dawn(R), Gain(R), Pringles(R), Charmin(R), Downy(R), Lenor(R), Iams(R), Crest(R), Oral-B(R), Duracell(R), Olay(R), Head & Shoulders(R), Wella(R), Gillette(R), Braun(R) and Fusion(R)...

4.

Colgate Palmolive

- yes the makers of toothpaste and dish soap NOW own Hills Pet Products...think of

Science Diet

and their family of brands which has over 10% of the dog food market.

5.

Del Monte

- yes the company best known for Pineapples has nearly 10% of the

Pet Food Market

. They own Natures Recipe, Pounce, Meow Mix,

Kibbles and Bits

, 9 Lives, Jerky treats, and the well known dog treat Milk Bone..

----------------------------------------
So What's the problem?
----------------------------------------

Big companies are focused on profits, and increasing shareholder value first.

Let's use the

Proctor and Gamble

takeover of Iams Pet Foods as an example.

Iams and Eukanuba were very reputable brands of pet food over 10 years ago....then the company was sold to the BIG MULTINATIONAL P & G.

Shortly after this P & G. placed Iams/Eukanuba in the mass market of groceries stores, Wal Mart etc..

Dog owners started to notice changes..diarrhea, vomiting,

hair loss

, allergies- even though the company INSISTED there was no change in formulation.

P&G had a class action suit brought against them, and the lawsuit showed that they had reformulated the

dog food ingredients

substiting 'chicken by products meal' instead of real chicken, substituting bran sorghum/barley for rice, and then adjusting on its package instructions to reduce the per day servings by 25%"

The substitution of the lesser expensive ingredients and reducing the advised feeding amounts by 25% allowed them to be MORE profitable, but decreased the QUALITY of the food producing the health issues in the dogs.

----------------------------------------
So WHAT should you do?
----------------------------------------

My advice is to feed holistic, smaller companies food...try and AVOID the BIG Corporations.

Be aware of WHO is making the food, and HOW it is made.

KNOW how to read pet food labels.

Consider Raw as a portion of your dog's diet, even in the form of treat.

Supplement your dog's diet with a quality, natural multivitamin/mineral supplement.
NuVet Vitamins are the BEST!
Holistic Natural Supplements for Dogs and Cats
Used and Endorsed by Desert Willow Aussie's..

IS YOUR PET SUFFERING?
* Allergies * Hot Spots * Skin & Coat Problems * Scratching, Itching & Biting * Poor
Digestion * Arthritis & Joint Problems * Tumors * Lack of Energy * Heart Conditions *
Tearing Eyes * Premature Aging * Cataracts

To Order CALL 800-474-7044 discount Code 51959
(must have code when ordering) save 15% on autoship
To Order Online CLICK HERE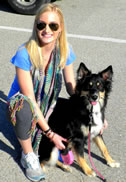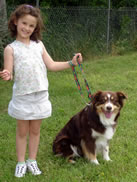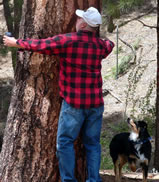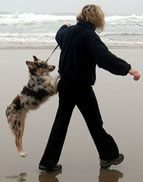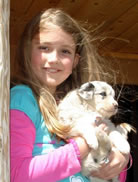 ___________________________________________________________

Most importantly it is safe- ALL batches are tested for safety and correct ingredients levels before it is packaged.

//////////////////////////////////////////////////////////////////////////////////////////////////////////

P.S. The world of dog food changes pretty rapidly, and it's even hard for me to stay on top of who owns what. These companies do a fabulous job of advertising, so ALL of the food looks healthy.

The Pet Food Recall of course changed all that.

As did what happened to Iams and Eukanuba dog food with P&G

In my opinion, it's now more important than ever that your dog is on a quality supplement such as NuVet.

Before you give your dog a supplement, you need to KNOW whether or not it is effective.

Does it WORK and is it Proven! - YES!!!!!!!!!!!
To Order CALL 800-474-7044 discount Code 51959
(must have code when ordering) save 15% on autoship
To Order Online CLICK HERE
___________________________________________________________
Life's Abundance
We invest so much heart into our Dogs, why would we feed anything less then the Best?
Premium food for Pets!
If you think Beneful is good for your dogs - Think again and Click here


EXCELLENT Food for our Pets!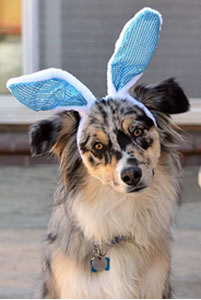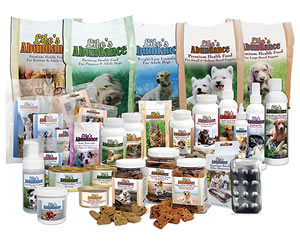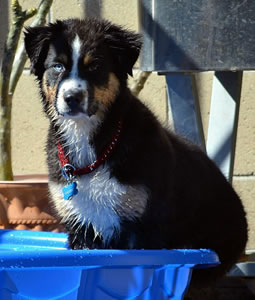 Why risk it? Did you know that when a pet food is bought out by a new company, they have 6 months to
change the ingredient changes on the bag? You will never know until something goes wrong.
Life's Abundance is privately owned! If we don't protect them who will?
___________________________________________________________
We Use "Flint River Ranch" Lamb Millet & Rice too!


A high quality, all natural, oven baked dog food made with premium healthy ingredients!

Click the links above and order or Re-order!_______________________________________________________
Visit often for updates! PET FOOD RECALLS!

WATCH OUT FOR "BLUE BUFFALO" - ON RECALL!!!!

The Role of Natural Healthy Diet in the Management of Canine Epilepsy
Visit our BLOG about Animal and PEOPLE Nutrition!

___________________________________________________________
HERE IS AN AWESOME Pet Food & Supplement TESTIMONAL!

___________________________________________________________
Check out Desert Willow Holistic Pets also for your Pet Food needs!
Does your pet need Pet Insurance? We offer a Wonderful Plan!
Thank you for supporting us!
___________________________________________________________

" When you are in Love you can't fall asleep because reality is better than your dreams. "