"Horses and Riders"
A Desert Willow Aussie Production
Starring
Pearl Starr & Cool Hand Luke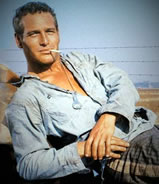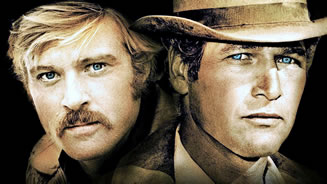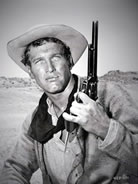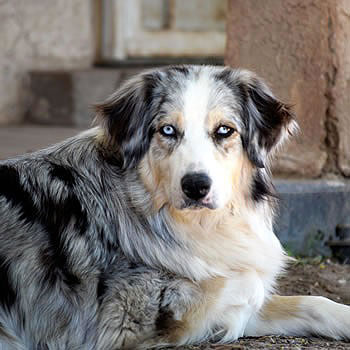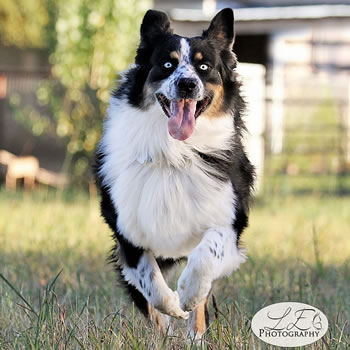 Pearl Starr & Cool Hand Luke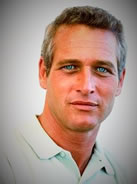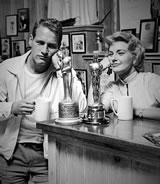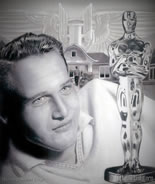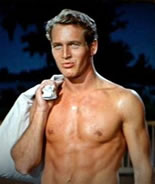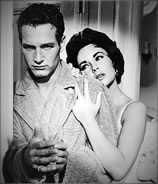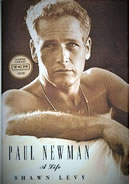 FYI: Desert Willow Aussies does not post or begin showing litters until the puppies
are at least 14 - 18 days old...We "Temperament Test" when eyes open up
AND make sure they are all Healthy, Fat & Happy first! Get onto our Reserve List today
to be matched with the RIGHT Aussie for your life.




Transport Nanny Service Available!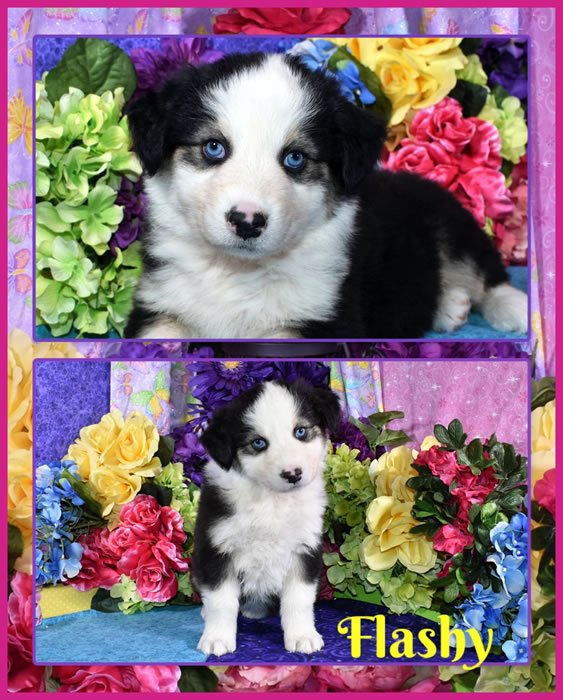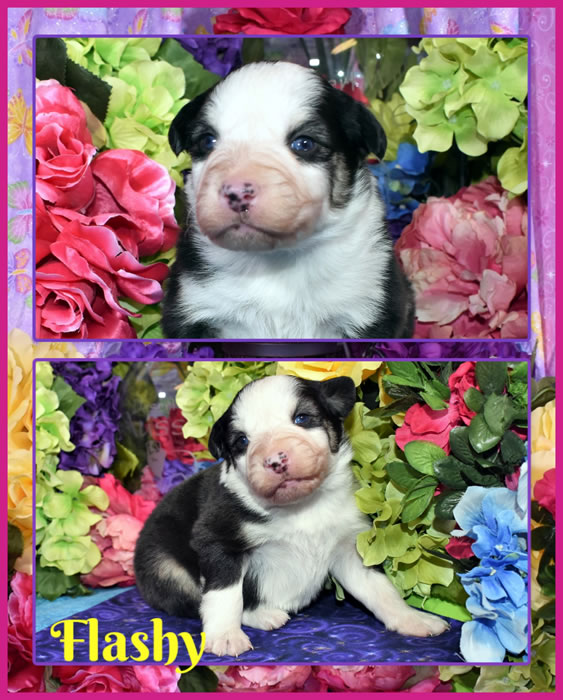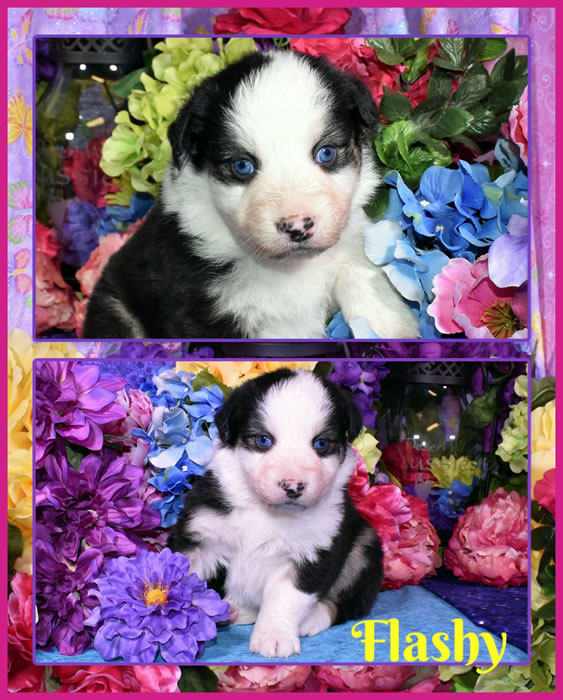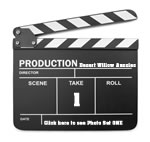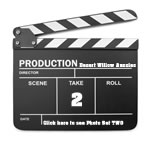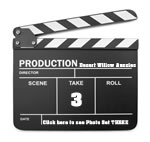 Click Slate(s) to see Photo Album
Pup Name: White Flash
Riden by: Tex Ritter
Black Tri Female
New Home: Brad & Eliza - Flagstaff, Arizona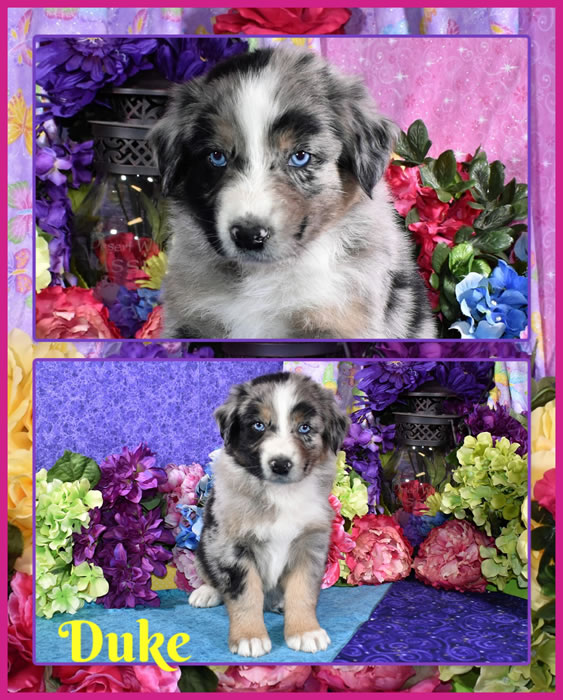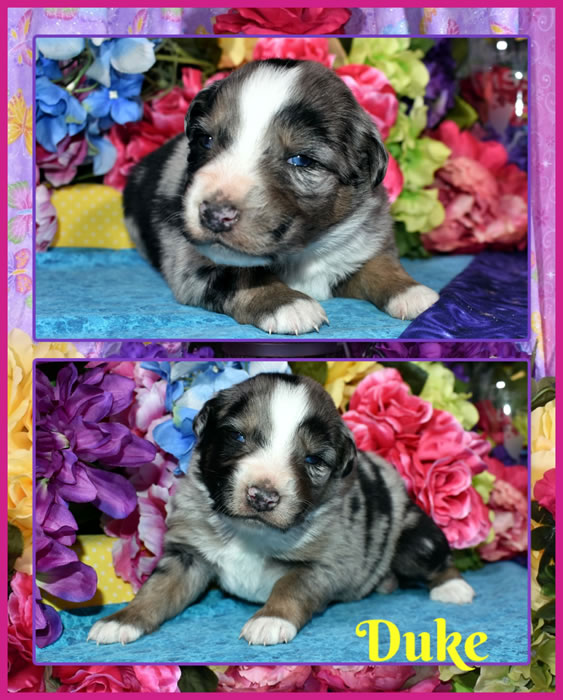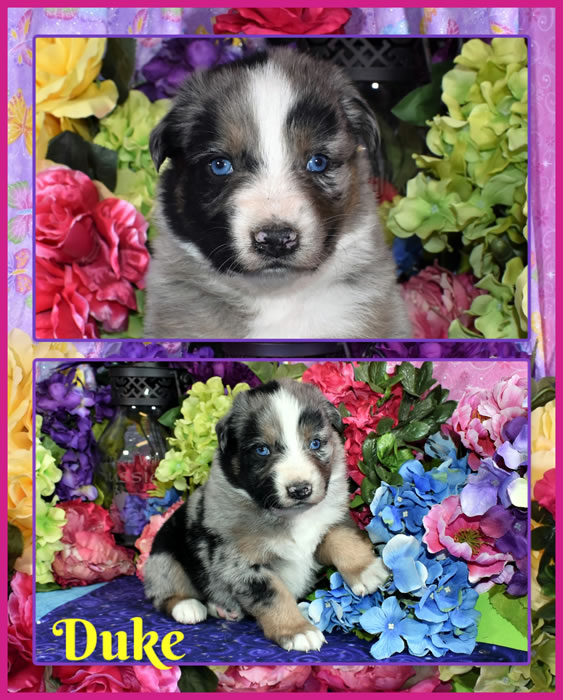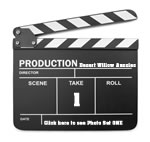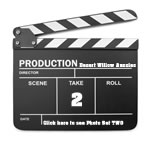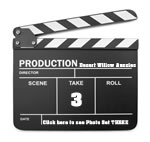 Click Slate(s) to see Photo Album
Pup Name: Duke
Riden by: John Wayne
Blue Merle Male
New Home: Jay & Annie - Moab, Utah
Second Desert Willow Aussie!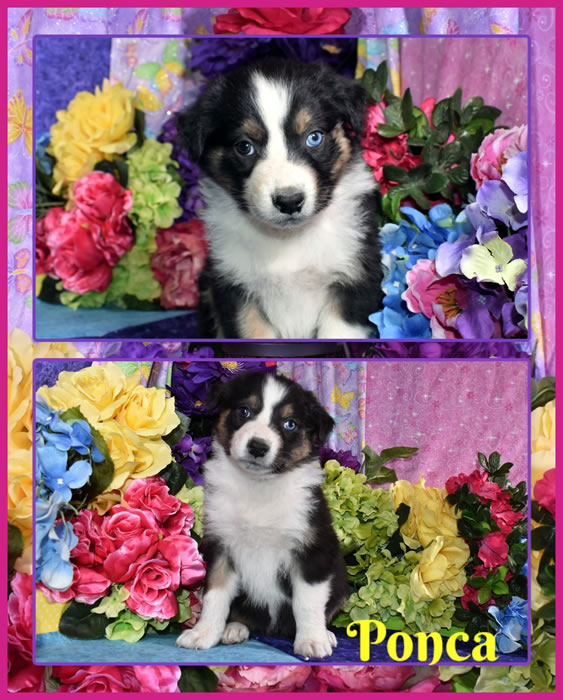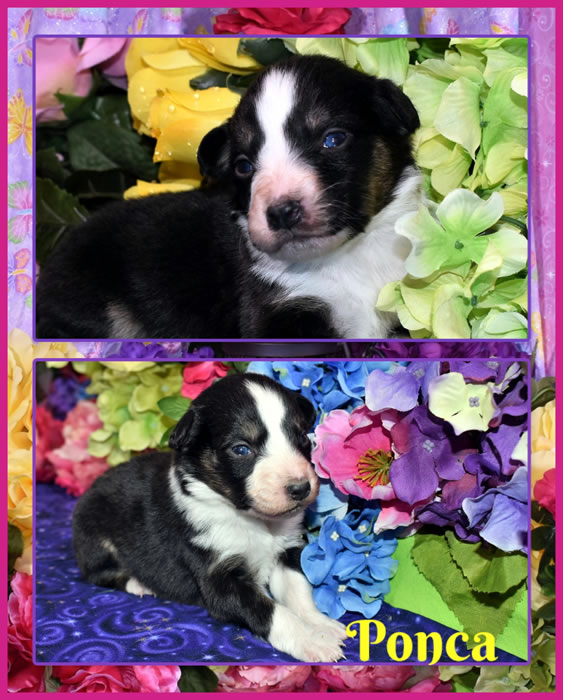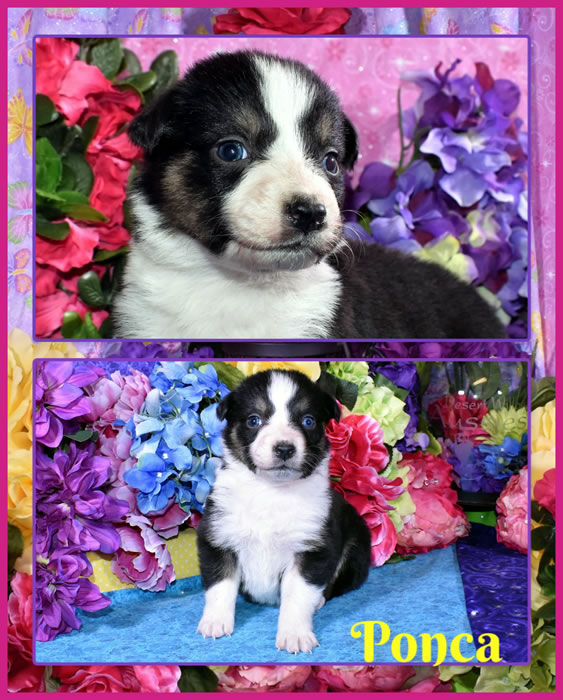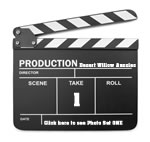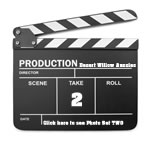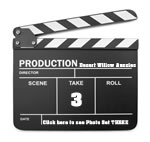 Click Slate(s) to see Photo Album
Pup Name: Ponca
Riden by: Tom Mix
Black Tri Female
New Home: Sean, Stephanie & Scarlet Joy - Wheat Ridge, Colorado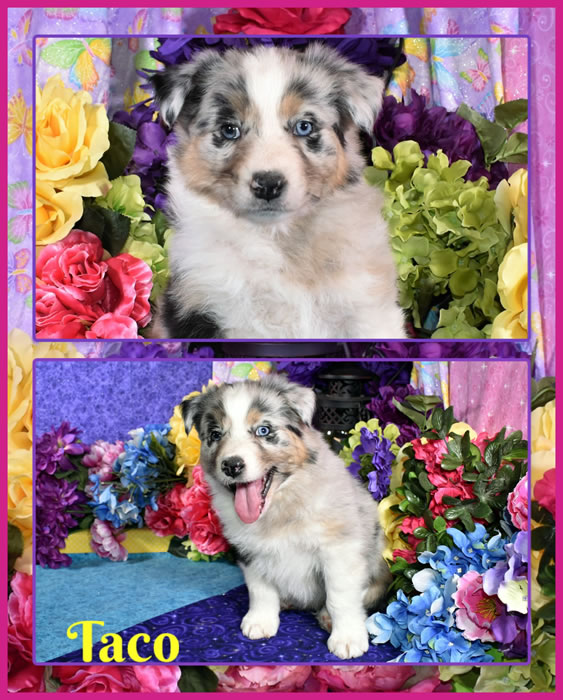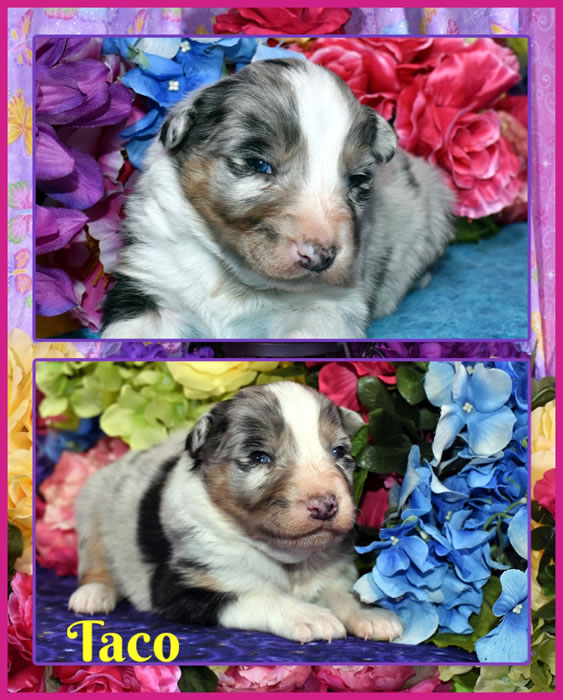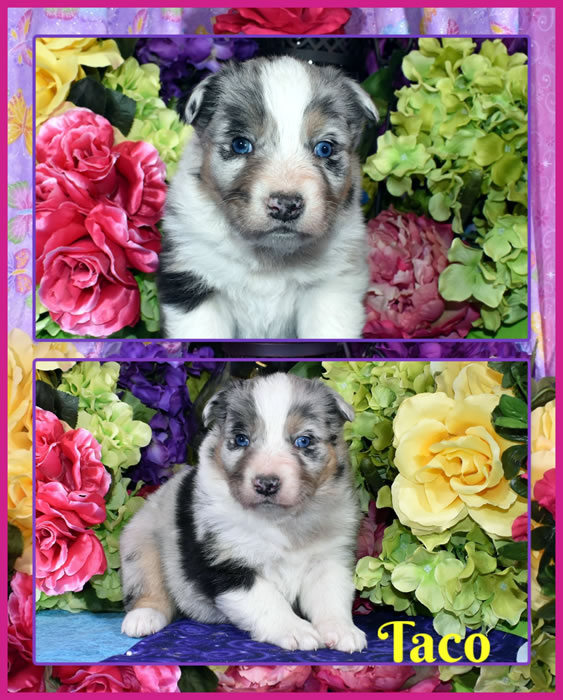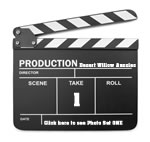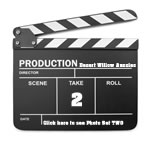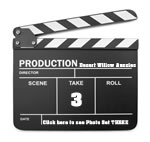 Click Slate(s) to see Photo Album
Pup Name: Taco
Riden by: Chito Rafferty
Blue Merle Male
New Home: Linda - Albuquerque, New Mexico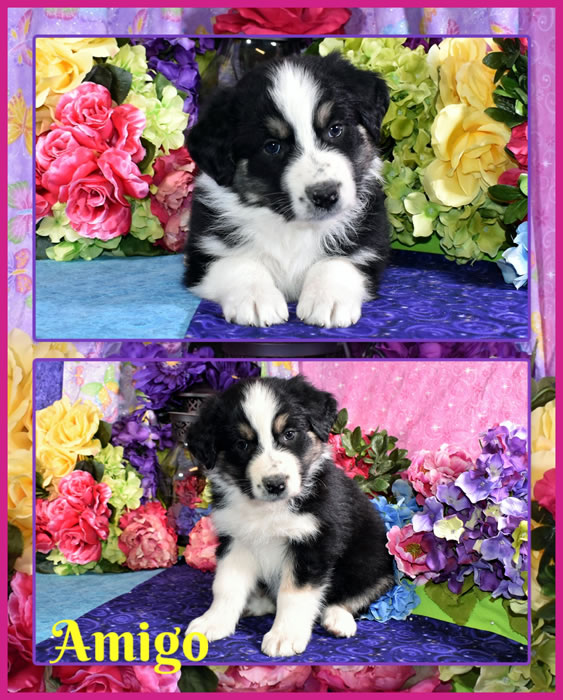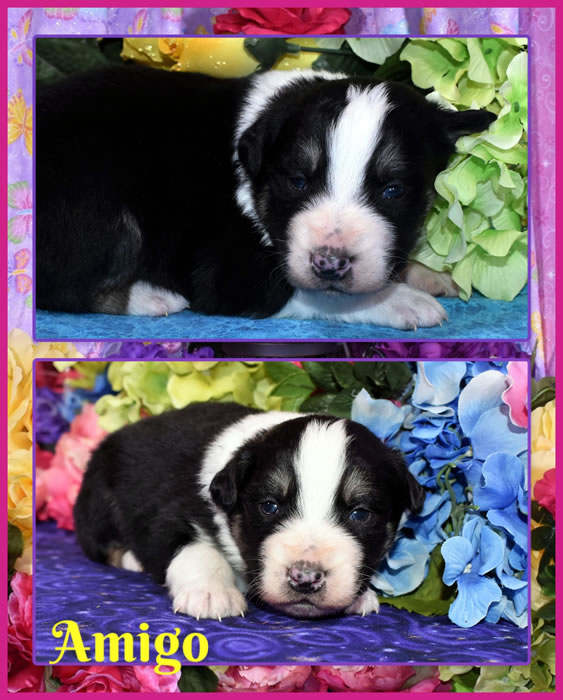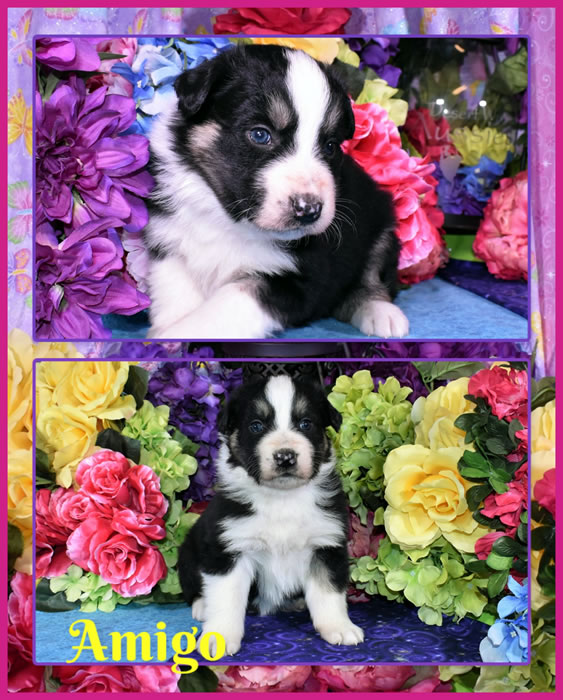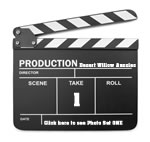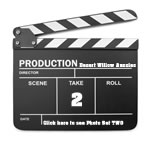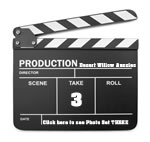 Click Slate(s) to see Photo Album
Pup Name: Amigo
Riden by: Peter Brown
Black Tri Male
New Home: John & Bailey - Truckee, California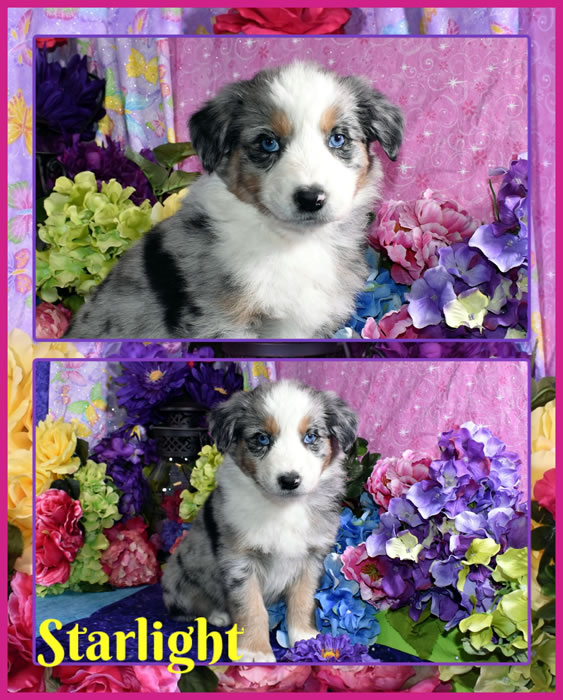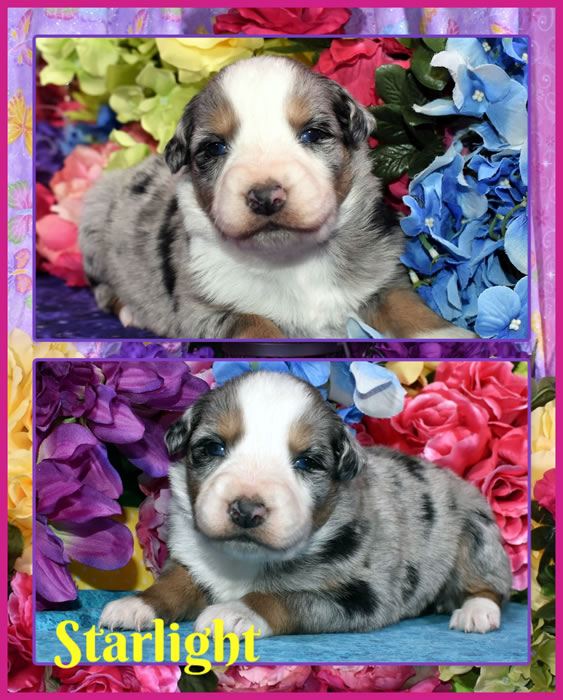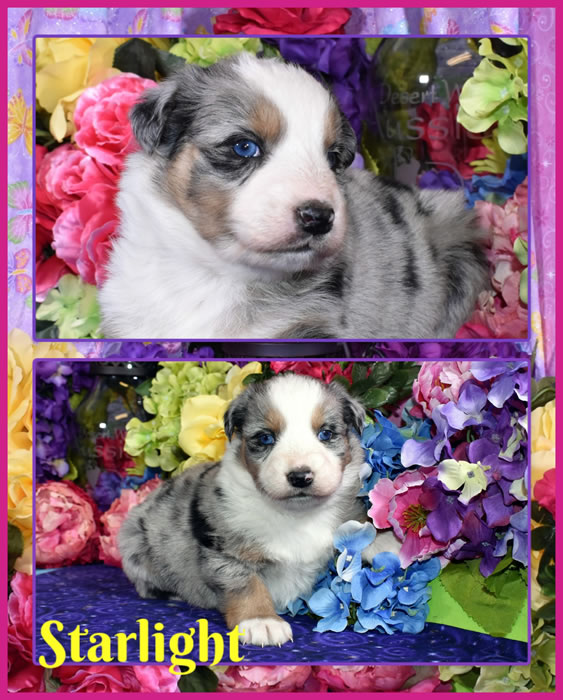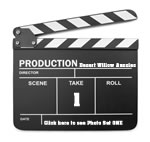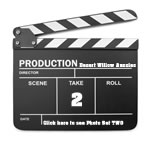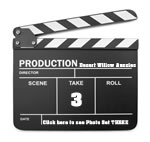 Click Slate(s) to see Photo Album
Pup Name: Starlight
Riden by: Tim McCoy
Blue Merle Female
New Home: Retained by Desert Willow Aussies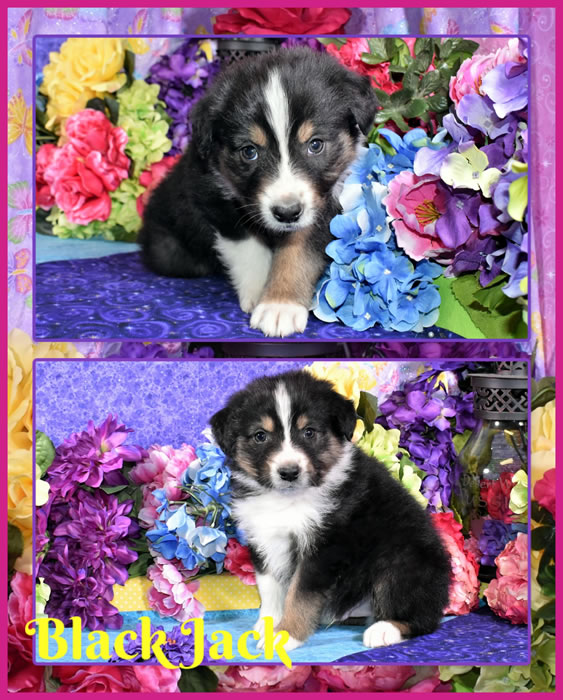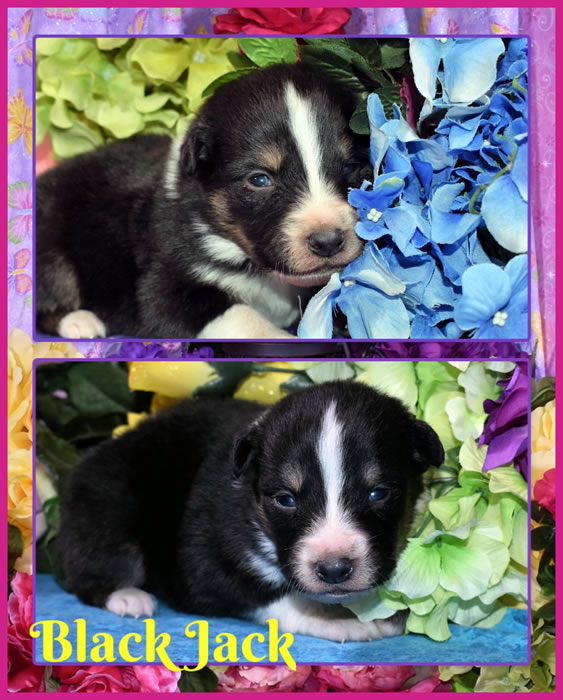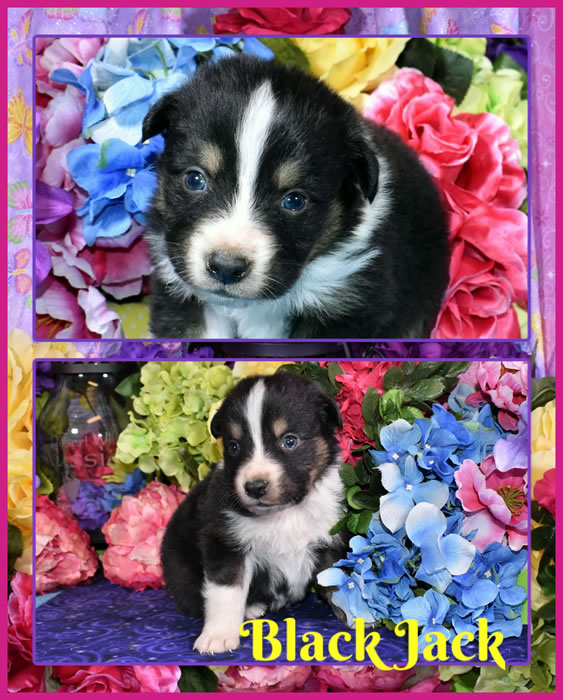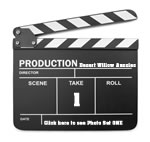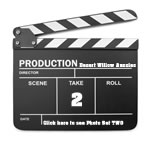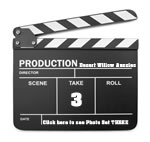 Click Slate(s) to see Photo Album
Pup Name: Black Jack
Riden by: Allan Rocky Lane
Black Tri Male
New Home: Dave, Amy & Darby - Albuquerque, New Mexico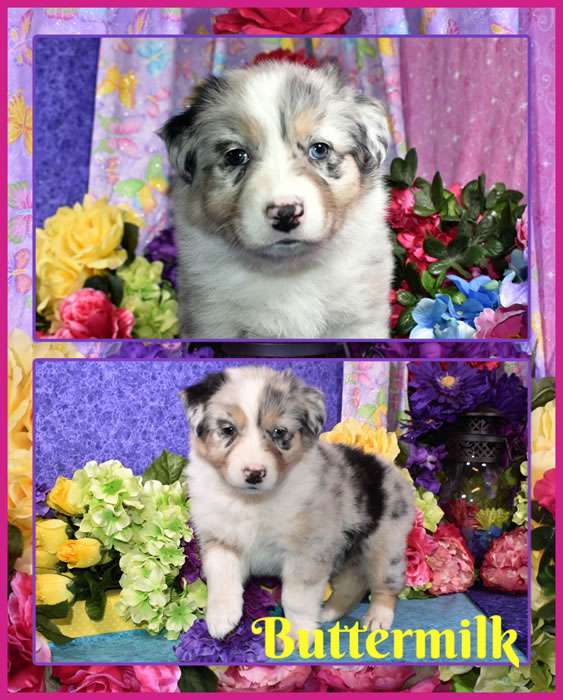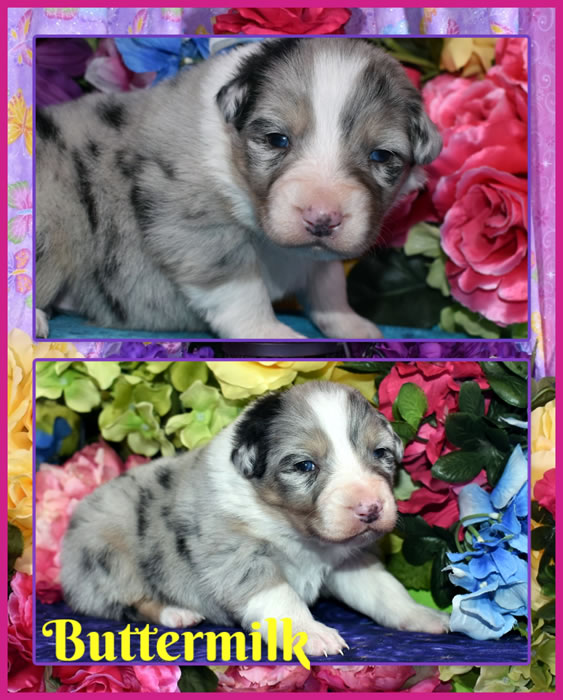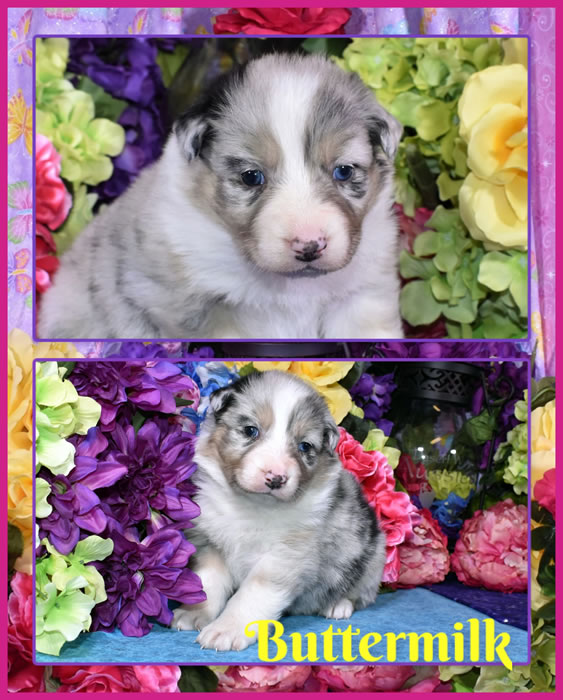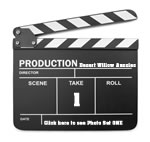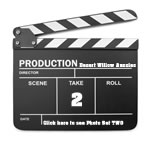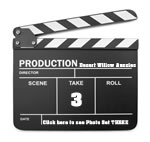 Click Slate(s) to see Photo Album
Pup Name: Buttermilk
Riden by: Dale Evans
Blue Merle Female
New Home: Ed, Trish, Mickey & Isa - Albuquerque, New Mexico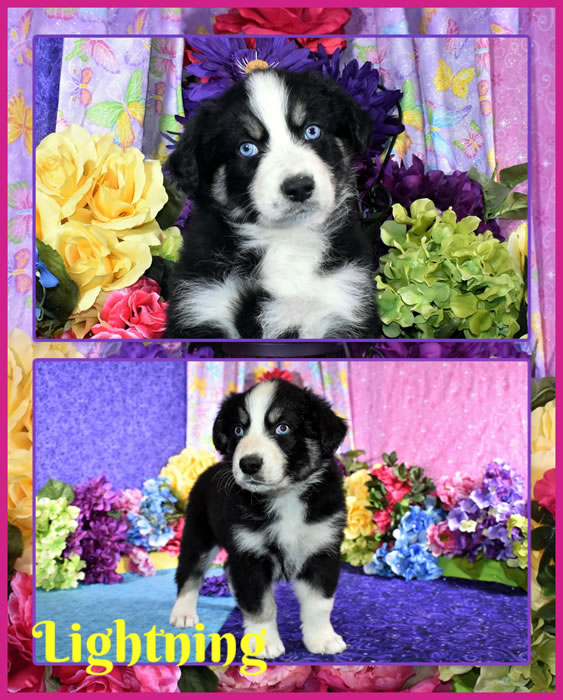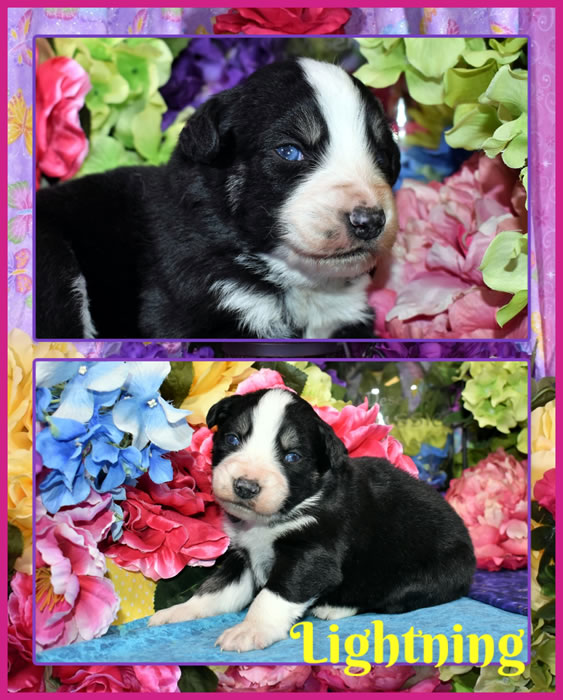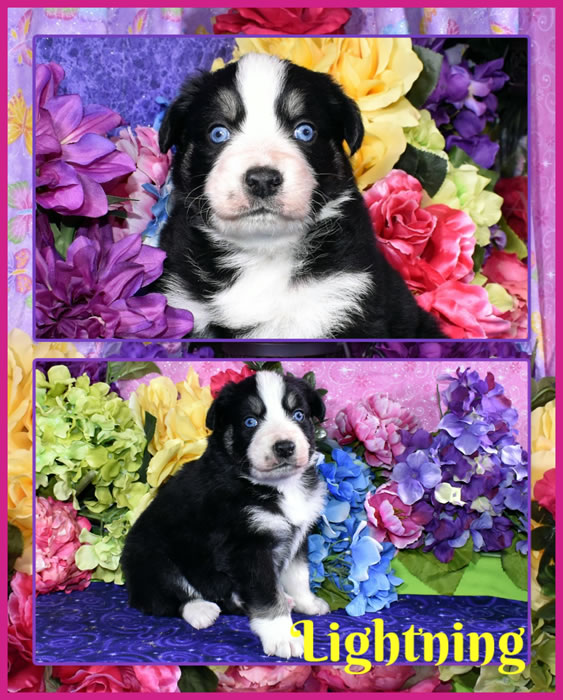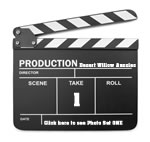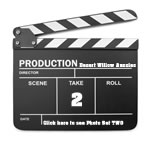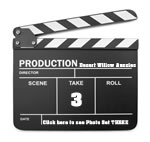 Click Slate(s) to see Photo Album
Pup Name: Lightning
Riden by: Tim Holt
Black Tri Male
New Home: Tony, Karin, TJ & Haleigh - Stony Point, New York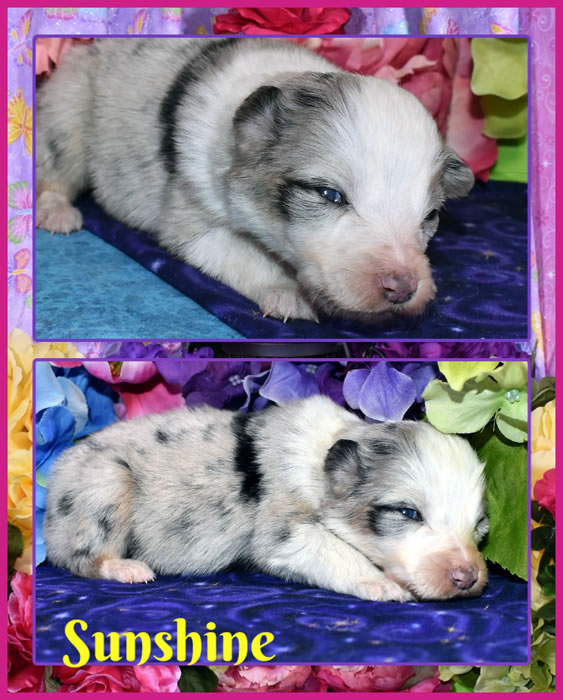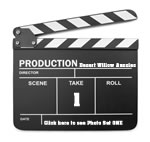 Click Slate(s) to see Photo Album
Pup Name: Sunshine
Riden by: Bill Patton
Blue Merle Female
New Home: Heaven
Sunshine was very small and we kept her going a good long while.
I'm thinking Heaven needed a Desert Willow Aussie.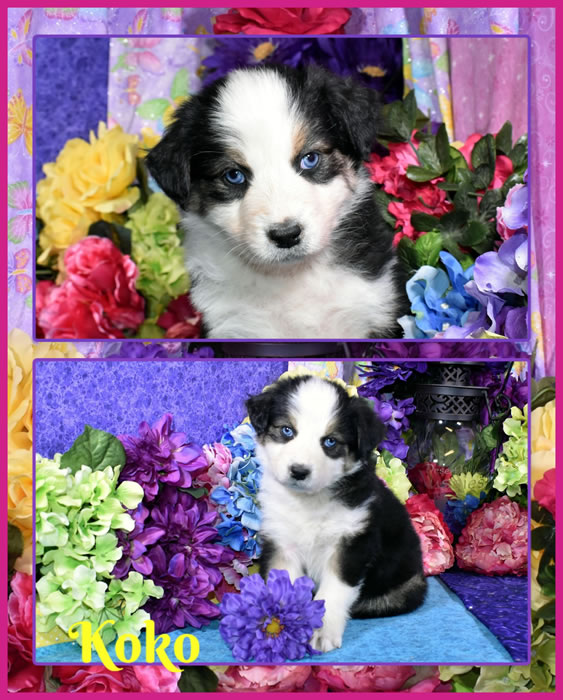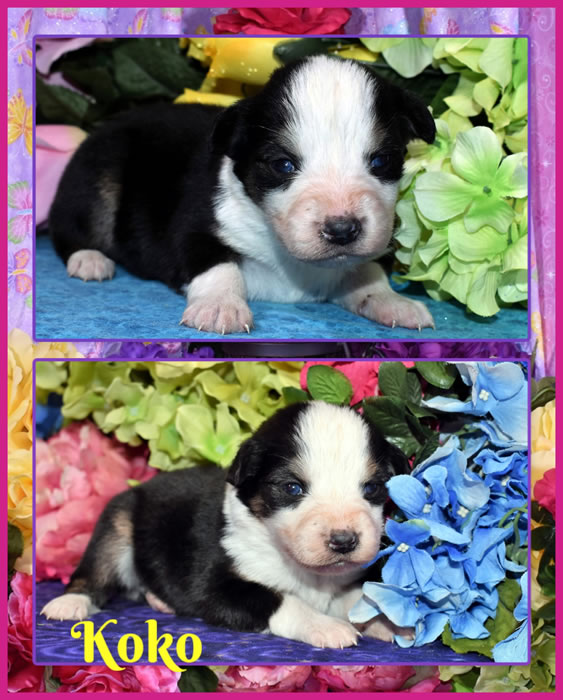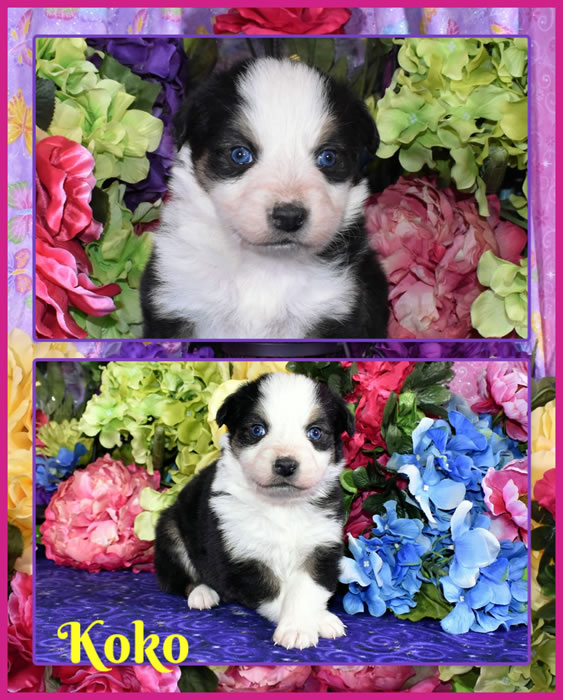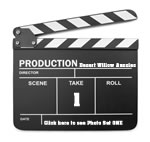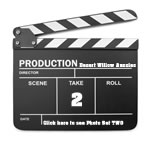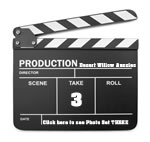 Click Slate(s) to see Photo Album
Pup Name: Koko
Riden by: Rex Allen
Black Tri Female
New Home: Kirk & Patsy - San Angelo, Texas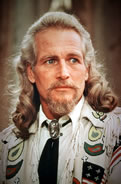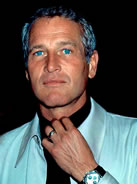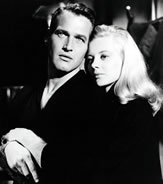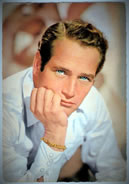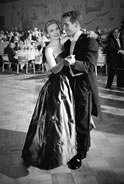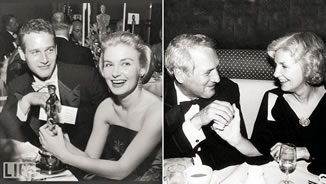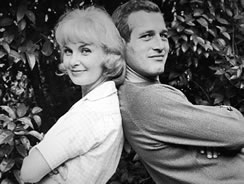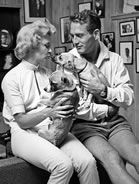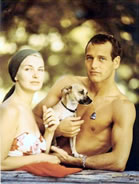 Life for Hollywood Horses
(Fast forward to 7 minutes)



Biography: Screen legend, superstar, and the man with the most famous blue eyes in movie history, Paul Leonard Newman was born in January 1925, in Cleveland, Ohio, the second son of Theresa (Fetsko) and Arthur Sigmund Newman. Paul's father was Jewish, the son of immigrants from Poland and Hungary; he owned a successful sporting goods store. Paul's mother, a practicing Christian Scientist of Slovak decent, and his uncle Joe, had an interest in creative arts, and it rubbed off on him. He acted in grade school and high school plays. The Newmans were a well-to-do family, and Paul grew up in a nice home in Shaker Heights.

By 1950, the 25 year-old Newman had been kicked out of Ohio University for unruly behavior, served three years in the Navy during World War II as a radio operator, graduated from Ohio's Kenyon College, married his first wife, Jackie, and had his first child, Scott. 1950 was also the year that Paul's father died. When he became successful in later years, Newman said if he had any regrets it would be that his father wasn't around to see it. He brought Jackie back to Shaker Heights and he ran his father's store for a short period. Then, knowing that wasn't the career path he wanted to take, he moved Jackie and Scott to New Haven, Connecticut, where he attended Yale University's School of Drama. While doing a play there, Paul was spotted by two agents, who invited him to come to New York City to pursue a career as a professional actor. After moving to New York, Paul acted in guest spots for various television shows and in 1953 came a big break. He got the part of understudy of the lead role in the successful Broadway play Picnic. Through this play, he met actress Joanne Woodward, who was also an understudy in the play. While they got on very well and there was a strong attraction, Paul was married and his second child, Susan, was born that year. During this time, Newman was also accepted into the much admired and popular New York Actors Studio, although he wasn't technically auditioning. In 1954, a film Paul was very reluctant to do was released, The Silver Chalice (1954). He considered his performance in this costume epic to be so bad that he took out a full-page ad in a trade paper apologizing for it to anyone who might have seen it. He had always been embarrassed about the film and reveled in making fun of it. He immediately wanted to return to the stage, and performed in The Desperate Hours. In 1956, Newman got the chance to redeem himself in the film world by portraying boxer Rocky Graziano in Somebody Up There Likes Me (1956), and critics praised his performance. In 1957, with a handful of films to his credit, he was cast in The Long, Hot Summer (1958), co-starring none other than Joanne Woodward. During the shooting of this film, they realized they were meant to be together and by now, so did Paul's wife Jackie. After Jackie gave Paul a divorce, he and Joanne married in Las Vegas in January of 1958. They went on to have three daughters together and raised them in Westport, Connecticut. In 1959, Paul received his first Academy Award nomination for Best Actor, in Cat on a Hot Tin Roof (1958). The 1960s would bring Paul Newman into superstar status, as he became one of the most popular actors of the decade, and garnered three more Best Actor Oscar nominations, for The Hustler (1961), Hud (1963) and Cool Hand Luke (1967). In 1968, his debut directorial effort Rachel, Rachel (1968) was given good marks, and although the film and Joanne Woodward were nominated for Oscars, Newman was not nominated for Best Director. He did, however, win a Golden Globe for his direction. 1969 brought the popular screen duo Paul Newman and Robert Redford together for the first time when Butch Cassidy and the Sundance Kid (1969) was released. It was a box office smash. Throughout the 1970s, Newman had hits and misses from such popular films as The Sting (1973) and The Towering Inferno (1974) to lesser known films as The Life and Times of Judge Roy Bean (1972) to a now cult classic Slap Shot (1977). After the death of his only son, Scott, in 1978, Newman's personal life and film choices moved in a different direction. His acting work in the 1980s and on is what is often most praised by critics today. He became more at ease with himself and it was evident in The Verdict (1982) for which he received his 6th Best Actor Oscar nomination and in 1987 finally received his first Oscar for The Color of Money (1986). Friend and director of Somebody Up There Likes Me (1956), Robert Wise accepted the award on Newman's behalf as he did not attend the ceremony. Films were not the only thing on his mind during this period. A passionate race car driver since the early 1970s, Newman became co-owner of Newman-Haas racing in 1982, and also founded "Newman's Own", a successful line of food products that has earned in excess of $100 million, every penny of which Newman donated to charity. He also started The Hole in the Wall Gang Camps, an organization for terminally ill children. He was as well known for his philanthropic ways and highly successful business ventures as he was for his legendary actor status. Newman enjoyed a 50-year marriage to Joanne in Connecticut, their main residence since moving away from the bright lights of Hollywood in 1960. Renowned for his sense of humor, in 1998 he quipped that he was a little embarrassed to see his salad dressing grossing more than his movies. During his later years, he still attended races, was much involved in his charitable organizations, and in 2006, he opened a restaurant called Dressing Room, which helps out the Westport Country Playhouse, a place that Paul took great pride in. In 2007, he made some headlines when he said that he was losing his invention and confidence in his acting abilities and that acting is "pretty much a closed book for me." He died a the next year. Whether he was on the screen or not, Paul Newman remained synonymous with the anti-heroism of the 1960s and 1970s cinema, and with the rebellious nature his characters so often embodied.

- IMDb Mini Biography By: Tom McDonough