If you are interested in one of the Aussies shown, please take a moment to
fill out our online Application. We will contact you promptly!



Ginger Rogers - RETIRED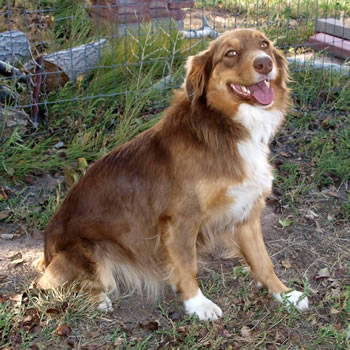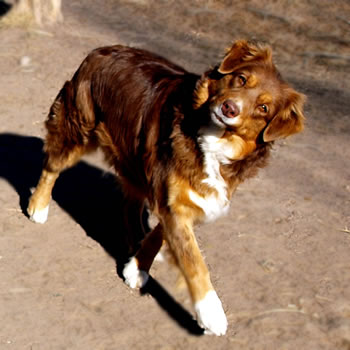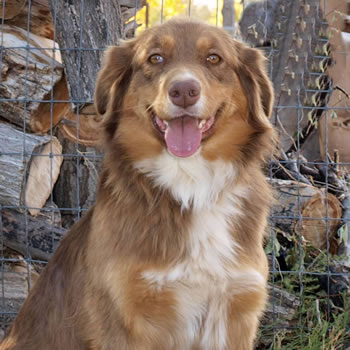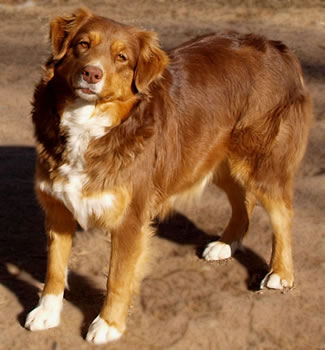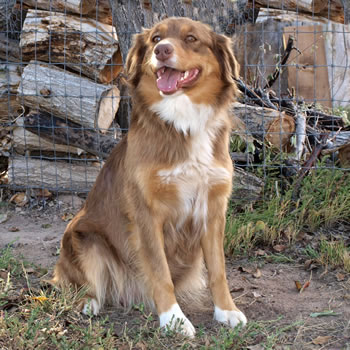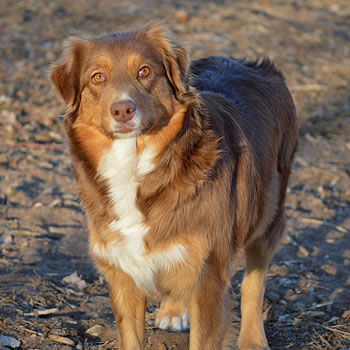 PRA - CEA/ CH Normal/Normal - HSF4 Clear by Parentage - Hips Good
Red Tri Female - DOB 2/22/2010
ON HOLD
This was Adelina (from Augustas McCrae and Sophia Loren) and I kept waivering on her because she is so sweet and put together the way we like - I mean just look at her! So along with her temperament we could not deny her obvious intelligence (such a big thinker) and perfection in her build. It got to the point where we could not stand it, so we gave in! She has be a great contributor to the sport world through her puppies and she LOVES that Frisbee and ball. She has wonderful drive and ability and can jump high enough to hit my Husband in the head (at 6 feet tall!) The sky is the limit for her and she loves everyone she meets! Her "Stage" name is fitting for her color and her personality as "Ginger Rogers" and she is FAST!!!! She and Cooper make some to the most Gorgeous puppies I've ever seen...

Olivia De Havaland - RETIRED - PLACED!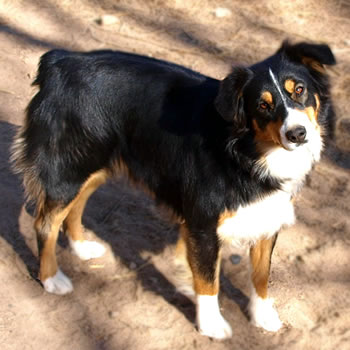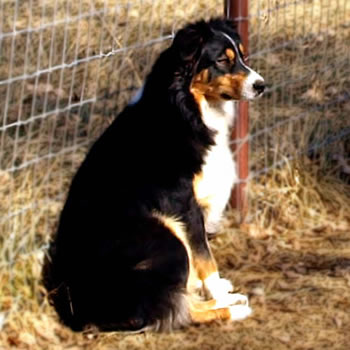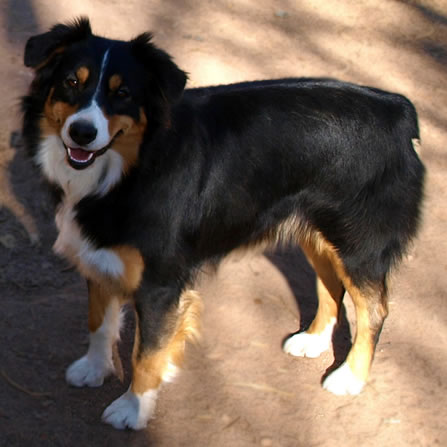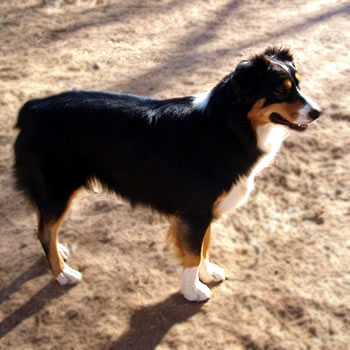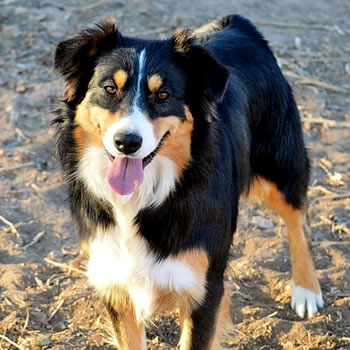 HSF4 - Normal/Clear PRA - Normal/Clear - CEA/ CH Normal/Clear - PENNHIP Excellent
Black Tri Female - DOB: 08/22/2011

New Owners: Bill & Jennifer - Delaplane, VA
When you see Olivia it's obvious why we chose to keep her. Sophia Loren is her Mother and we were making the hard
decisions to spay her (earlier then we wanted to) and when Livy was born she was the clone of her Mama. So we held her back. She has turned out to be everything we had hoped for and more. Her personality is very Loyal, protective and deeply loving toward all of us. She is FAST and would have been a wonderful sport dog. She is also a Sister to Ginger Rogers and Tuesday Weld and you can see it in her build. She is not a large dog, but she has a thickness to her bone that makes her stand out in the crowd. Her best buddy is Belle Starr (she thinks they are Sisters and they are related!)... She loves to chat about her day in Dog language and tell us what is happening. Just a really cool spirit in this one!
We are always happy to report that Desert Willow has no
Aussies from our Kennel in the Rescue, Pound or Shelter facilities.
We are Responsible Breeders who know where all our kids are. Our
goal is to always place our Puppies/Dogs into correct homes for the Puppy
and Human, with full hope of long lived forever homes.
There are occasions when situations change and folks cannot keep their DWA's,
we then we step in to make sure to handle the Re-home process. We seek qualified
homes according to temperament of the dog and the family dynamic and setting.

We are blessed beyond words that almost every dog ends up with a current DWA Puppy Parent
who is familiar with our feeding system, shot Protocol and also enjoys our community of dogs and people.
Thank you to so many of you who are always there with open arms!
Love you guys...T




NOTE: We retire our Breeding Females
between their fifth or sixth year of life. We do not breed into seven
years + as it's our personal belief of being inhumane to the dog.

FYI: There are occasions we place a Breeding Male. The reason is
only because we do not Line or inbreed back into our breeding program.
In these seasons we do place a breeding male into a "Pet Home" only.
We will never offer breeding rights on our retired males or females.
Pet homes only, no exceptions!

All our Adult Dogs are socialized to other dogs, cats, children & visitors!



Contact us direct for details