Rita Hayworth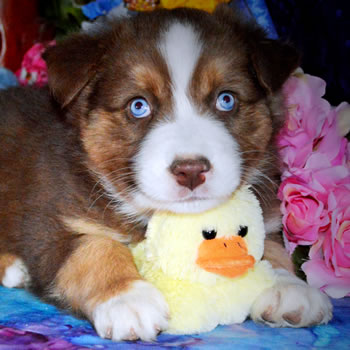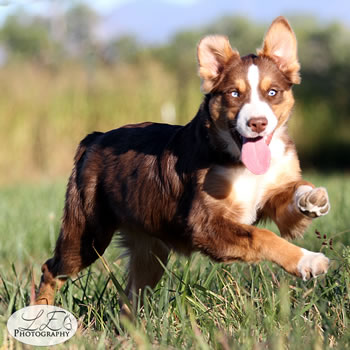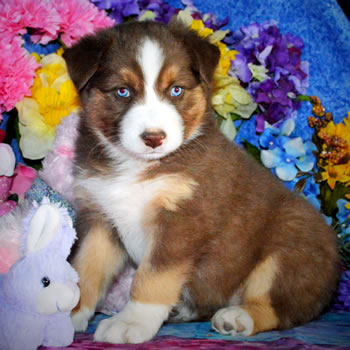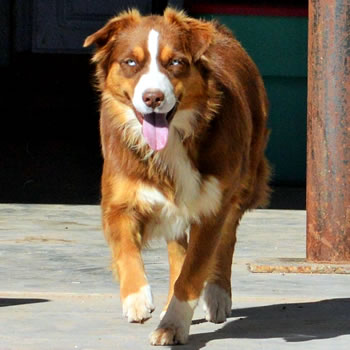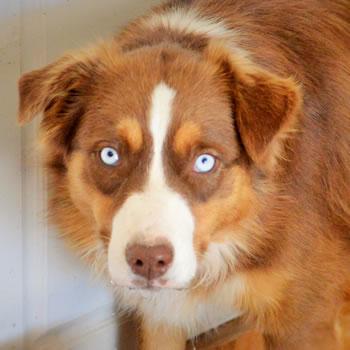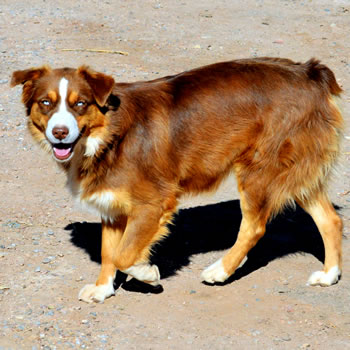 HSF4 - Normal/Clear PRA - Normal/Clear - CEA/ CH Normal/Clear - PENNHIP - Very Good
Red Tri Female

Future retirement home needed - Contact us direct
How to explain an absolutely wonderfully energetic and loyal soul? Yes, clearly beautiful, she is also one of the smartest on the property. She is from Ginger Rogers and Forrest Tucker, she has wonderful original herding lines behind her with focus and ease that makes her a wonderful sport dog too. We are excited to see what she will produce with both Gary Cooper and Chubs Sullivan. I see her having sport and therapy temperaments in her litters. She is wonderful with guest and puppies. She is a leader so we are cognizant of which females we put with her. She does not put up with disobedience in her pack as she is a rule follower, which represents her herding lines in her pedigree. Cool dog!

Faye Dunaway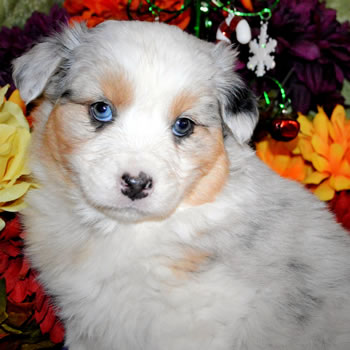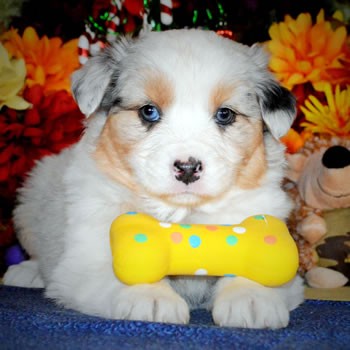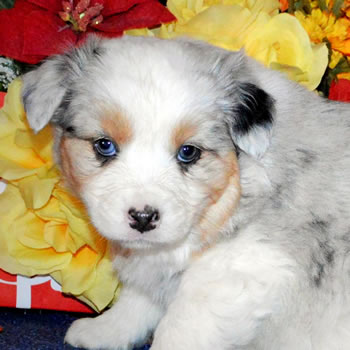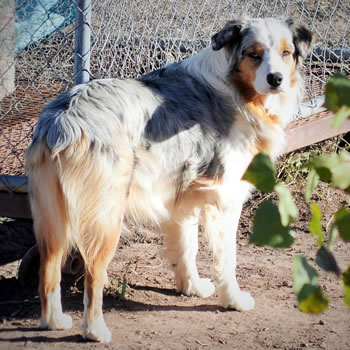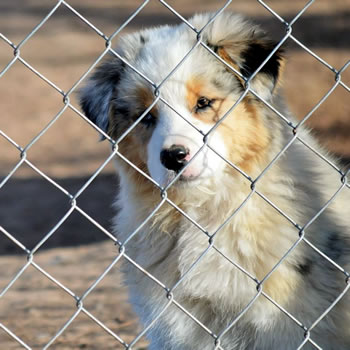 HSF4 - Normal/Clear PRA - Normal/Clear - CEA/ CH Normal/Clear - PENNHIP - Excellent
Blue Merle Female

Will Retire with Mel & Theresa Gorduyn
Faye is the bomb around here. I sometimes mistaken her for her daddy Cooper. With her beauty and brains, she is a great dog around almost anyother dog on the property. She is none confrontational, yet will stand her ground when pushed. She loves puppies, humans and most other dogs. She is deeply smart, easy to train and will be bred to Newman when the time comes. We are expecting Therapy Temperaments out of this cross as she is a mid-line temperament herself. Stay tuned for more on this pretty girl!

Ava Gardner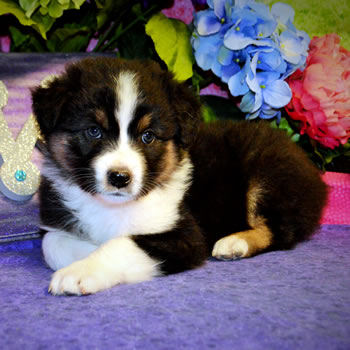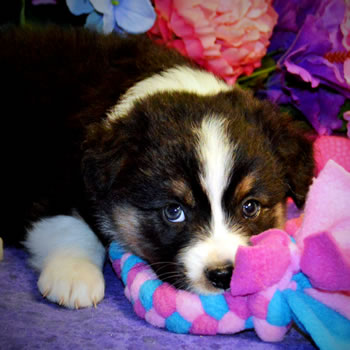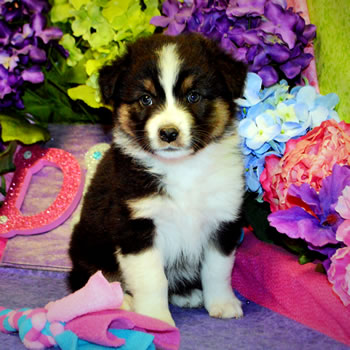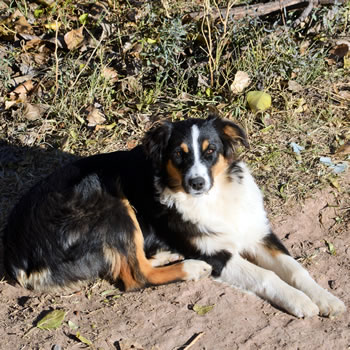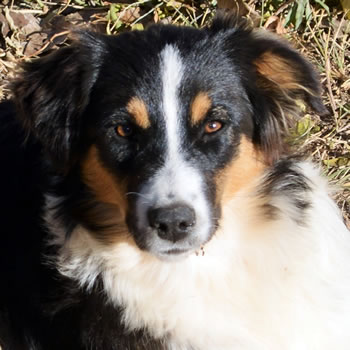 HSF4 - Normal/Clear PRA - Normal/Clear - CEA/ CH Normal/Clear - PENNHIP - Very Good
Black Tri Female

Future retirement home needed - Contact us direct
Ava was an unexpected keeper. She had a home and is very much the mid-line temperament, and the family was unable to take her. So because of my daughters connection to her we decided late in the process to keep her ourselves. She is very athletic and loves to run, jump, climb and have fun with her dog pack. Because of her jumping skills we've had to put her in a section of our property to keep her from jumping to friends. She just wants everyone to be together. She love us, and the entire kennel as a whole (dogs and people). She does not have an enemy. She is also surprisingly protective when need be. Another who will not let a stranger on premise without our permission. Very neat and well rounded personality. Sullivan will be her husband when the time is right.


Mehgan Markle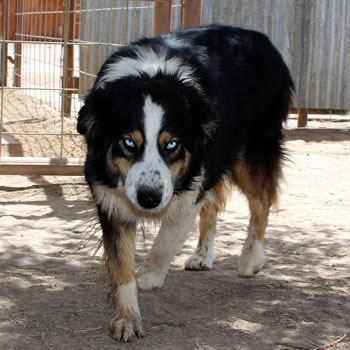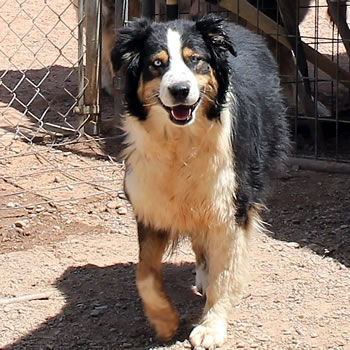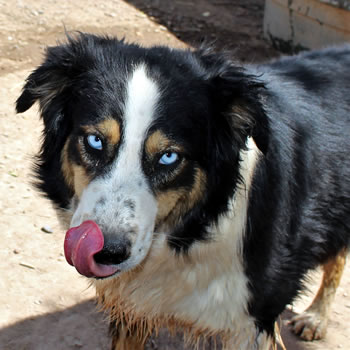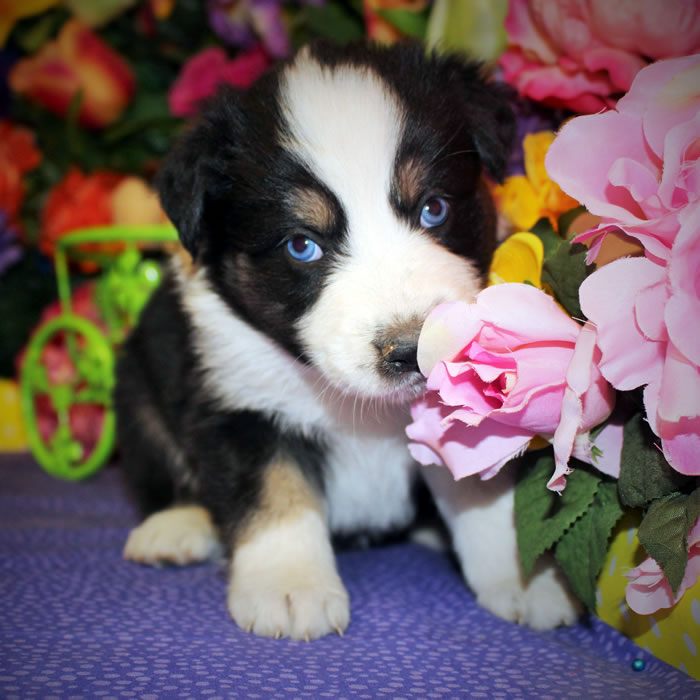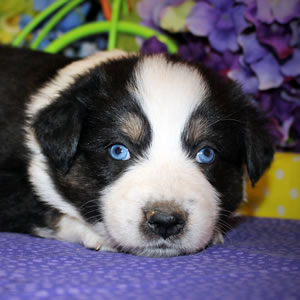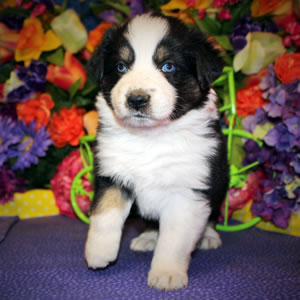 HSF4 - Normal/Clear PRA - Normal/Clear - CEA/ CH Normal/Clear - PENNHIP - Pending
Black Tri Female
For this one? Love at first sight. Why? Because she looks so much like her Daddy "Cool Hand Luke" (Newman) and her temperament matched very close to his. She is a BIG water dog - unlike her father - and very athletic. She adores Sullivan and loves to run with him all day long and will cry for him when we separate them for any reason. She is sweet and not too much an "up in our stuff" kind of girl. She is very confident in her paws and friendly to anyone she meets. Meghan loves us and her pack members and will not tolerate bad manners among them. She is protective when she needs to be along with loving on cue. Sully and Mehgan are quite a couple and I see the love between them. Too bad Sully's name is not Prince Harry.