"Famous Outlaws"
A Desert Willow Aussie Production
Starring
Belle Starr & Gary Cooper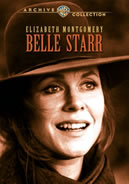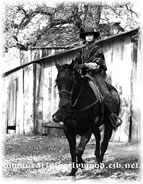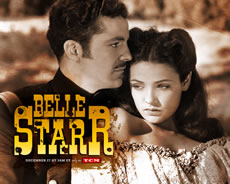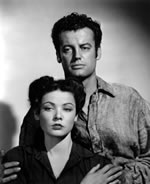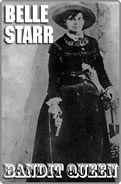 We will present this litter online after we temperament test and work with our waiting list. This process
begins in 2 weeks. Check back then to see if there is availablity in this litter...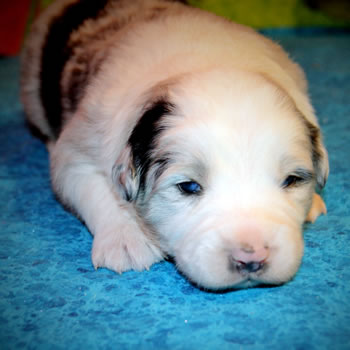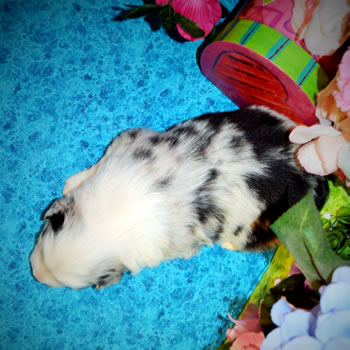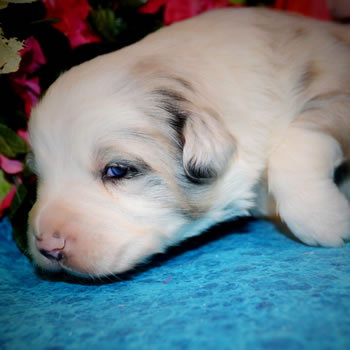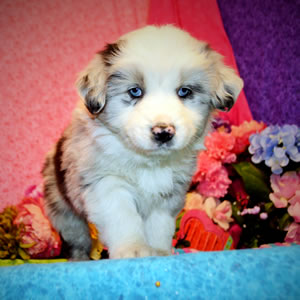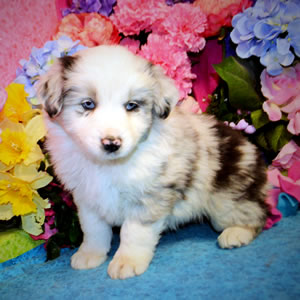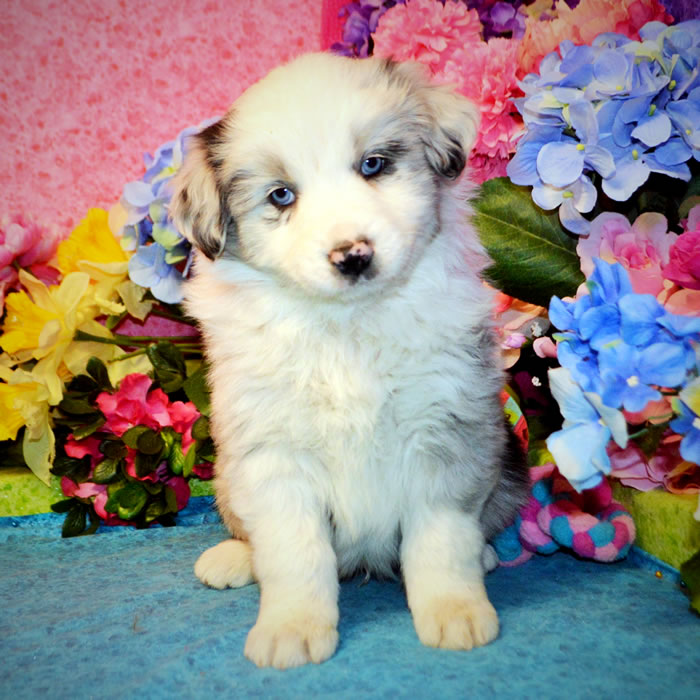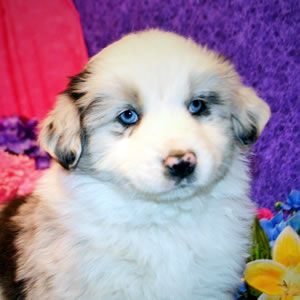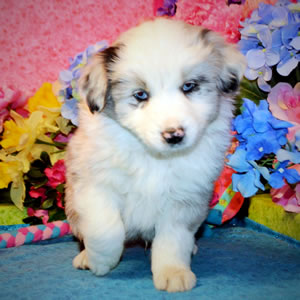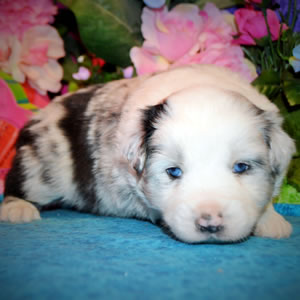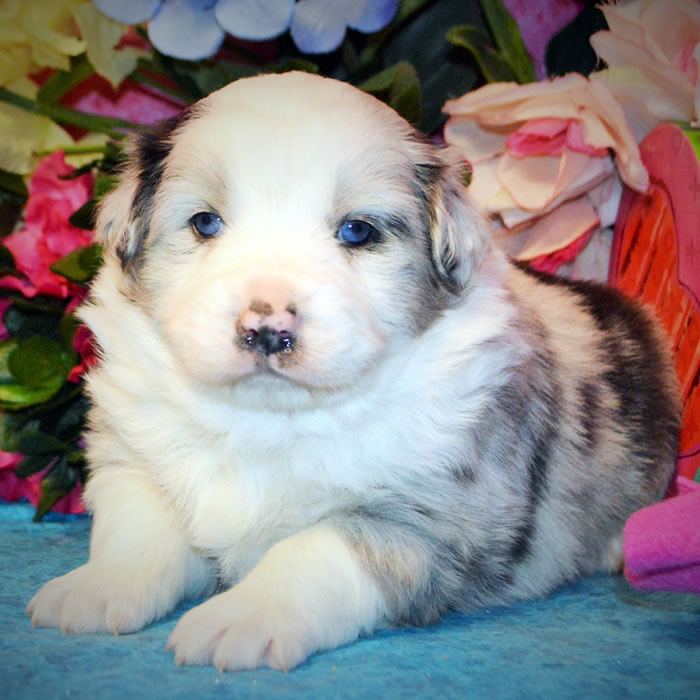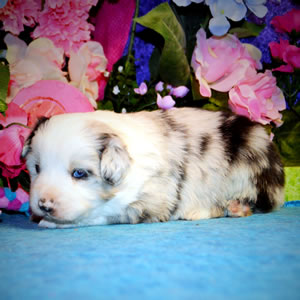 "Butch Cassidy"
Color/Gender - Male
Retained by Desert Willow Aussies
New Family: Mark, Danielle & Tristan - Mimbres, New Mexico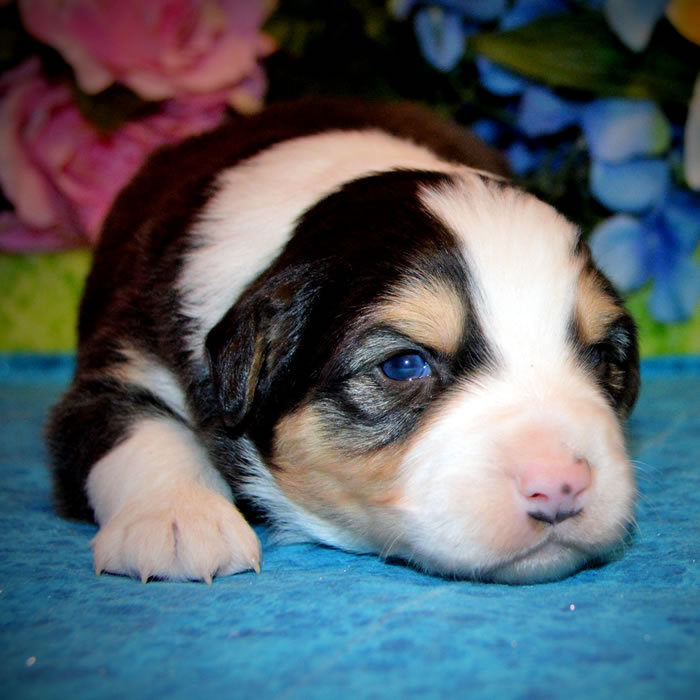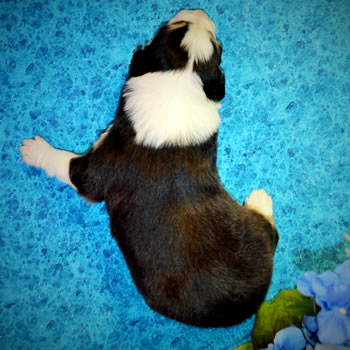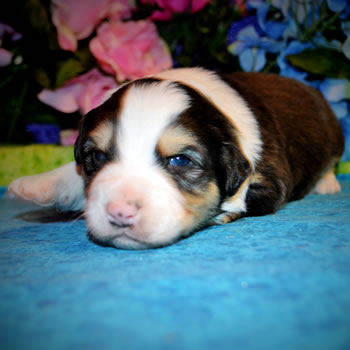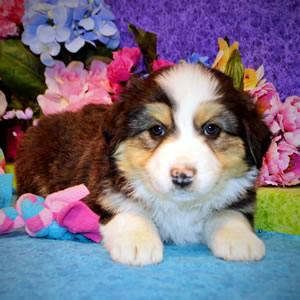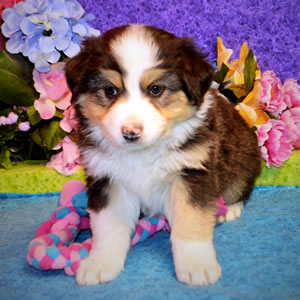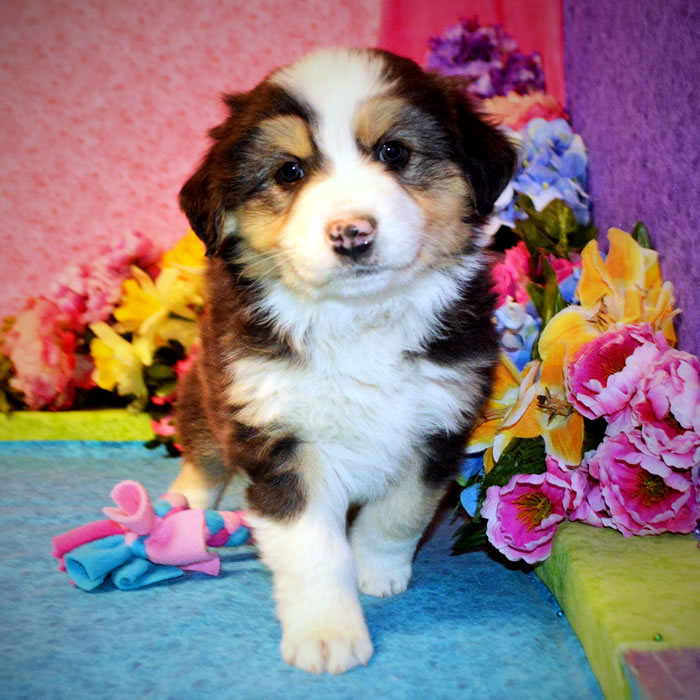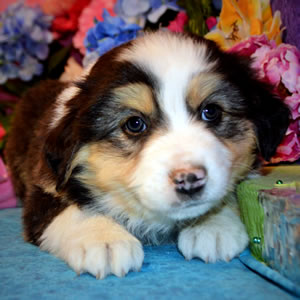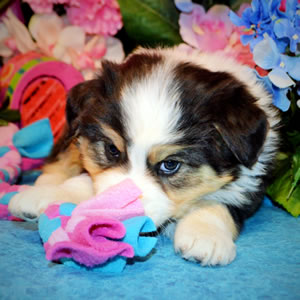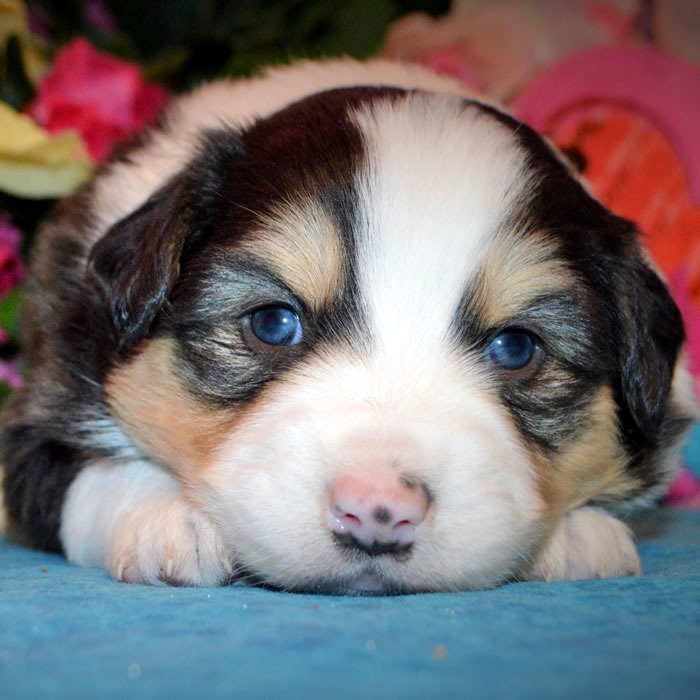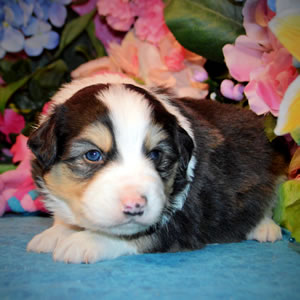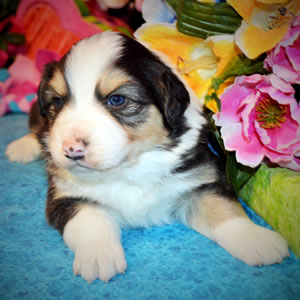 "Hoodoo Brown"
Black Tri - Male
New Home: Pam - Capitan, New Mexico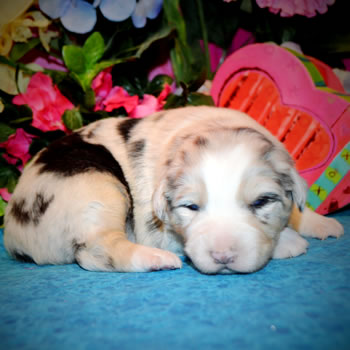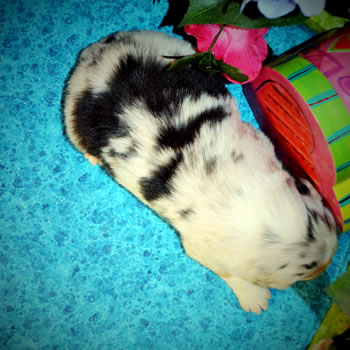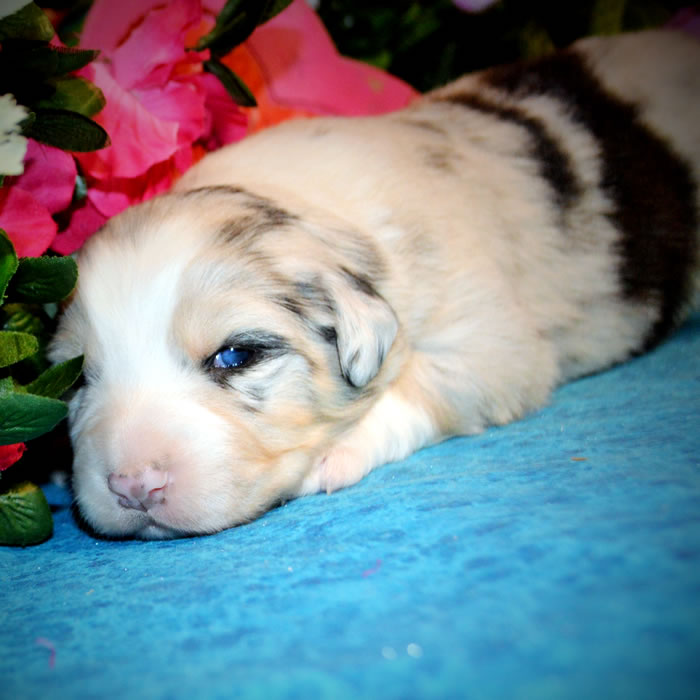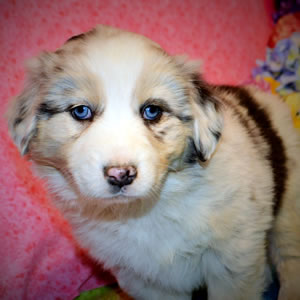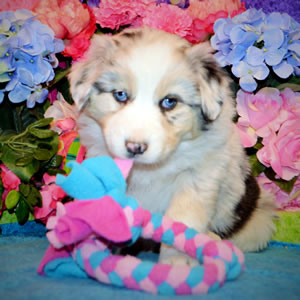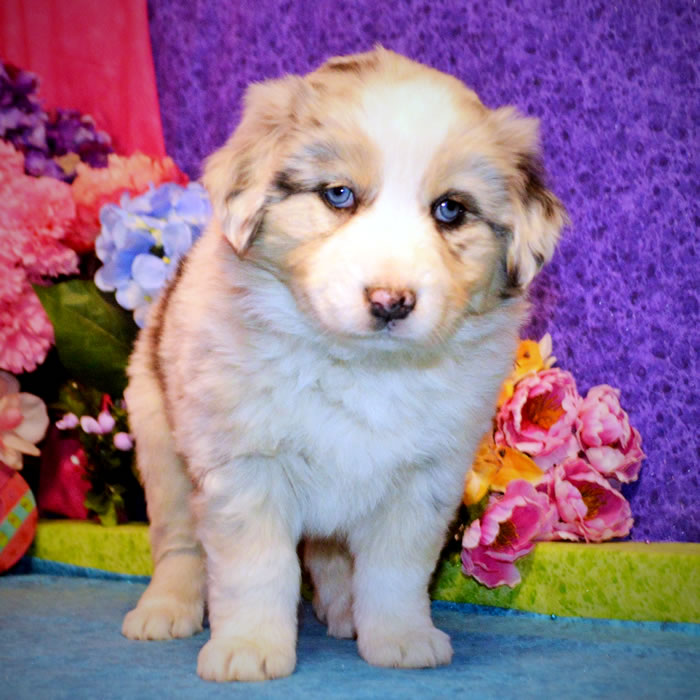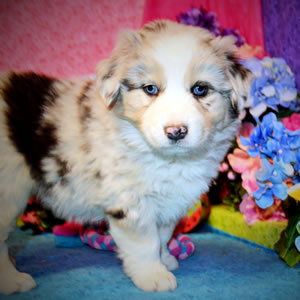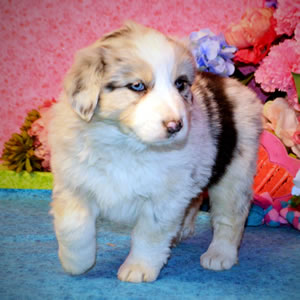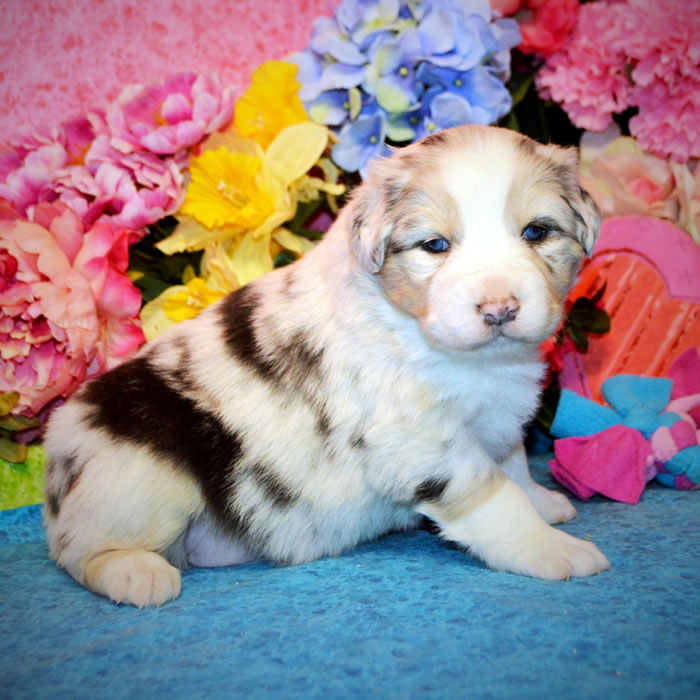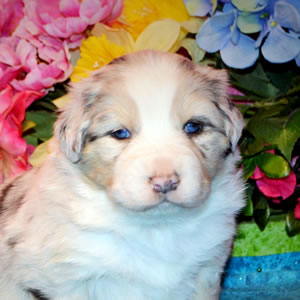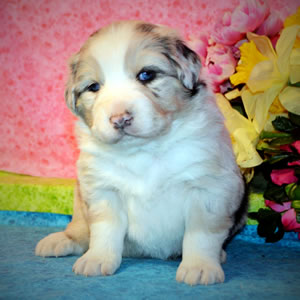 "Pearl Heart"
Color/Gender - Female
Retained by Desert Willow Aussies
Desert Willows Rose "Pearl" Heart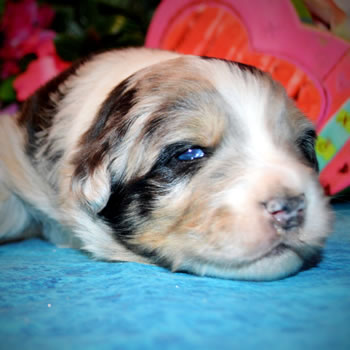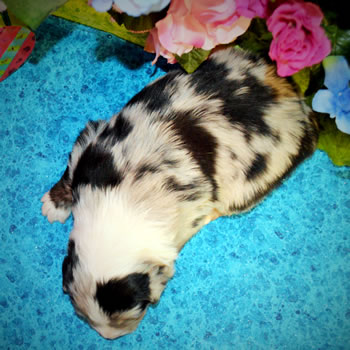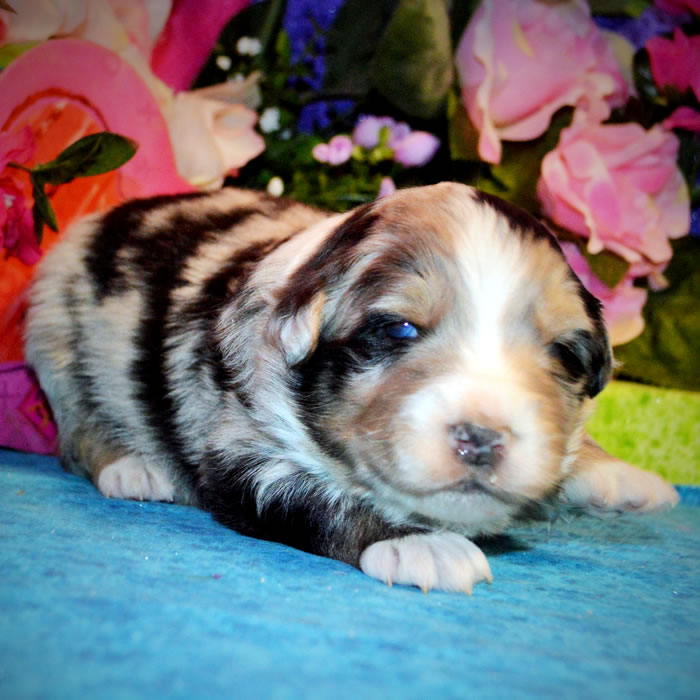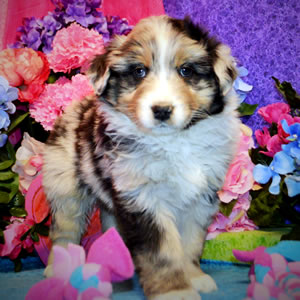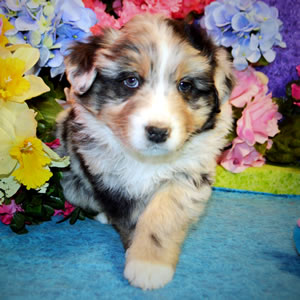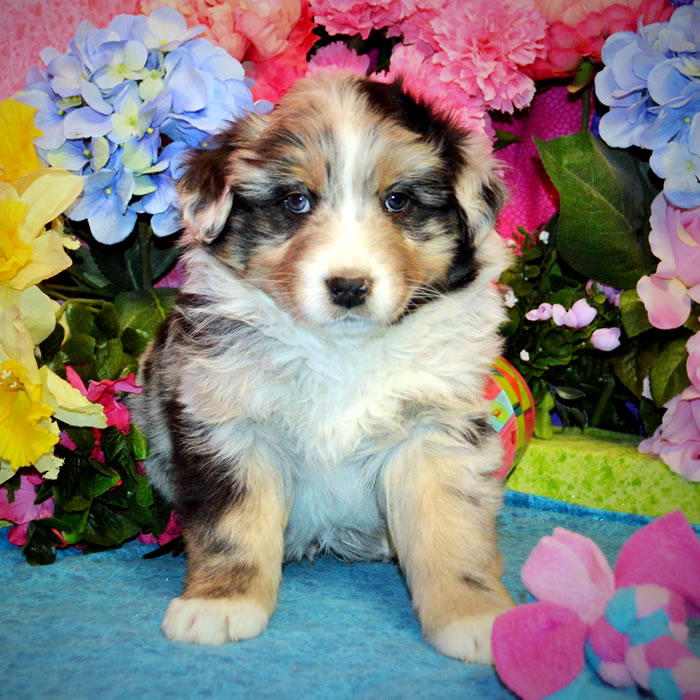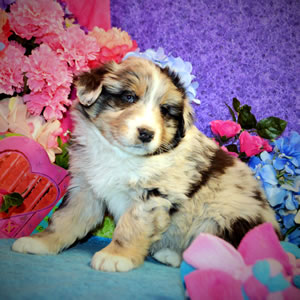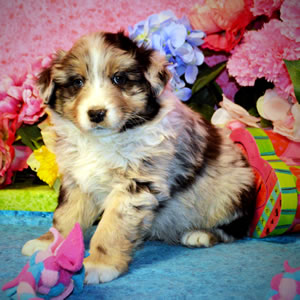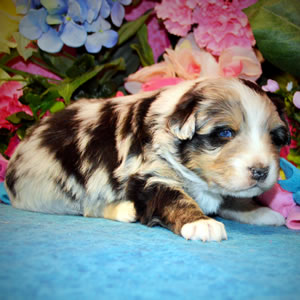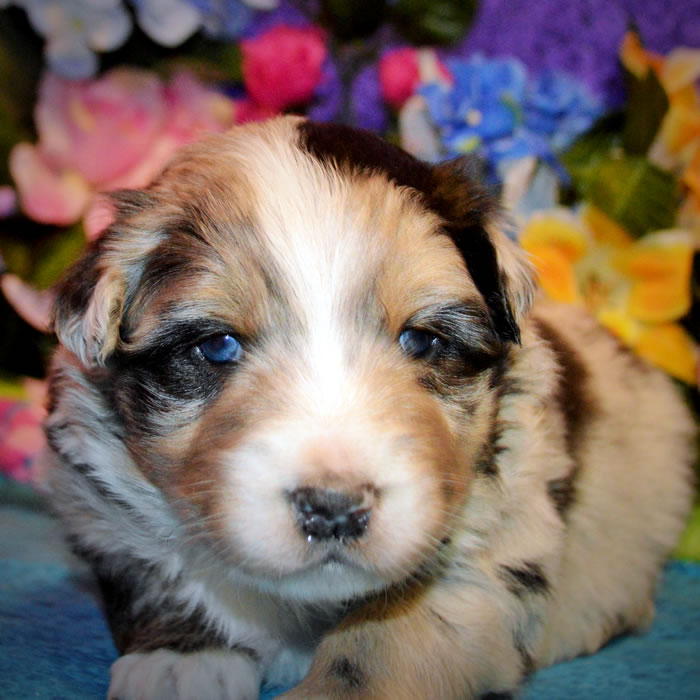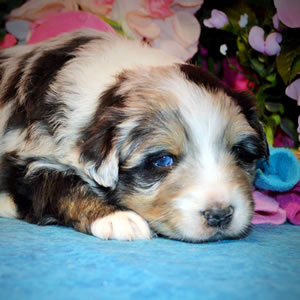 "Curly Bill"
Blue Merle - Male
New Home: Phillip & Diane - Fort Mohave, Arizona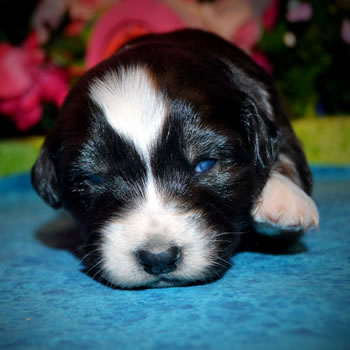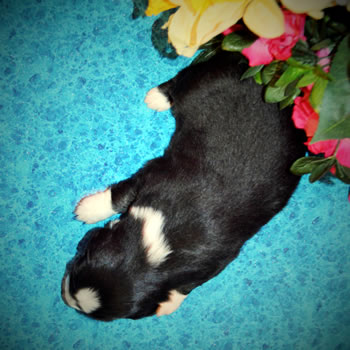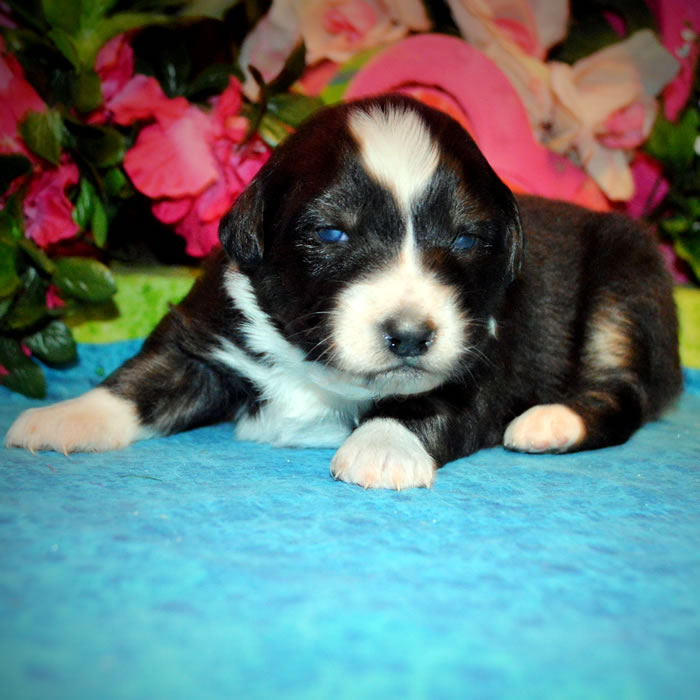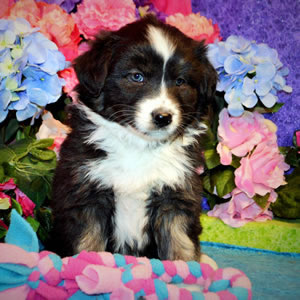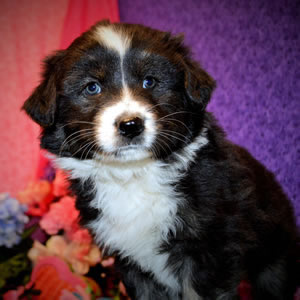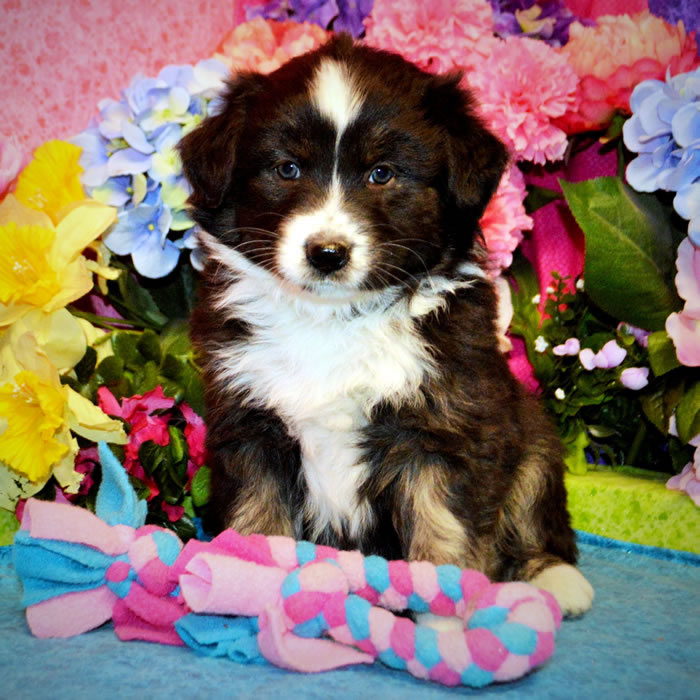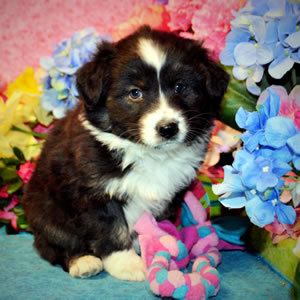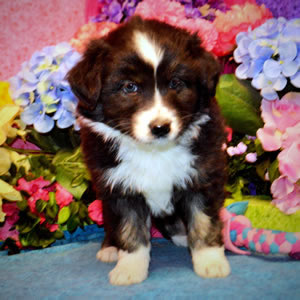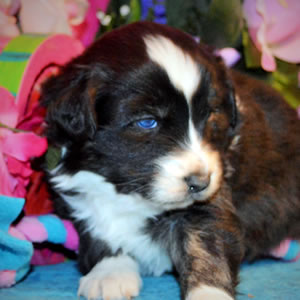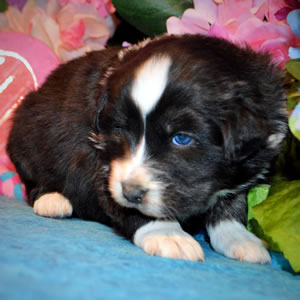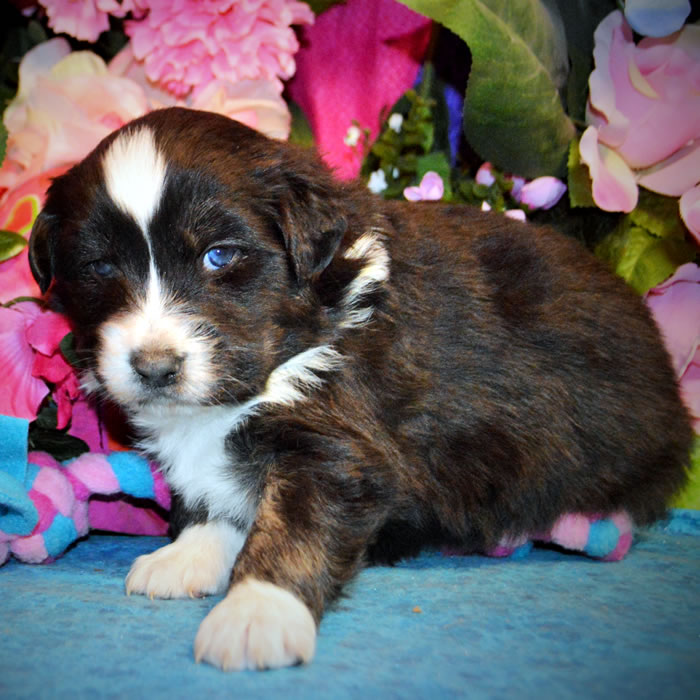 "Belle Starr"
Color/Gender - Female
Retained by Desert Willow Aussies
Desert Willows Fanny Porter




LITTER NOTES

Puppy Visit Day






Puppy Mush

The quietest time of the day. MUSH!

Posted by Desert Willow Aussies on Thursday, February 18, 2016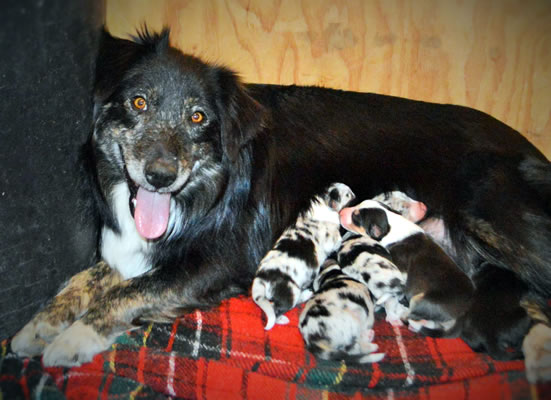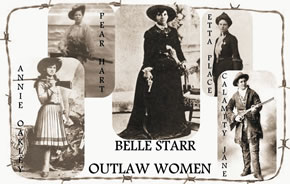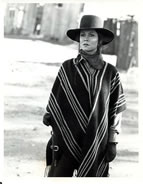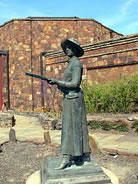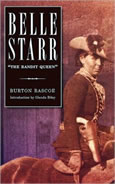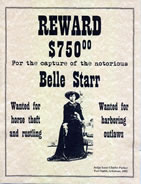 Along came Jones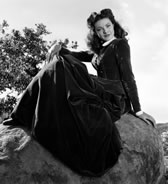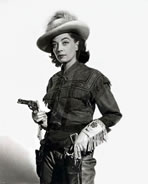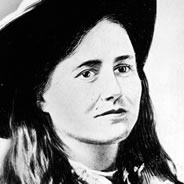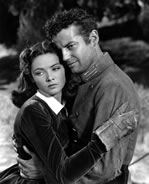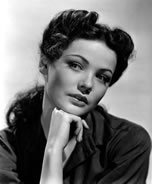 Research Division of the Oklahoma Historical Society
Belle Starr, Fort Smith, Arkansas, 1886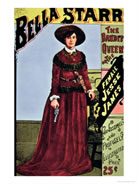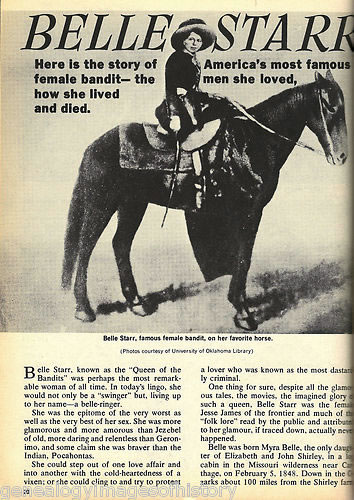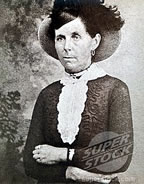 FACEBOOK POST HERE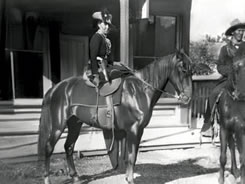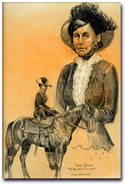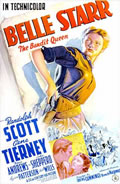 A feisty little lady with an accurate aim and a fondness for the company of outlaws, Belle Starr enjoyed her reputation as the "Bandit Queen." Although she was well known in Texas, it wasn't until after her death in 1889 that stories of her escapades sprouted up all over the country in newspapers and dime novels (which, by then, cost a quarter).


Belle's involvement with questionable characters started early. Born Myra Maybelle Shirley in Missouri in 1848, Belle went to a private school where she learned to play the piano—and to fight. One of her classmates remembered her as "... a bright, intelligent girl but was of a fierce nature and would fight anyone, boy or girl, that she quarreled with."

The Missouri home of Belle's parents was a frequent stopping-off place for William Quantrill, a notorious criminal whose expert tutoring helped to shape the futures of Jesse and Frank James and a young outlaw named Cole Younger. At the age of 15, Belle fell head over heels in love with Younger and, according to some historians, irritated her parents by riding off and marrying him in an unofficial horseback ceremony witnessed by Younger's outlaw comrades. Younger deserted her soon after the mock wedding to pursue a new interest in train robberies.
Belle's parents, Confederate sympathizers, moved to Texas in 1863 and settled near Dallas, then a dirt-road town of about 2,000 people. In 1866, Belle legally married Jim Reed, a former member of Quantrill's Raiders, and bore a daughter. Belle refused to identify the baby's father, but she named the child Pearl Younger. Leaving the baby with her parents, she left for the Dallas dance-hall scene, making a fine living as a singer and piano player. In her spare time, she dealt and played poker and operated a stable where she sold horses that most likely were stolen by her husband, Jim. Never afraid to take a fashion risk, she dressed outlandishly. Her favorite outfit was a full-length black velvet gown she wore with a man's Stetson hat ornamented with ostrich feathers. Around her waist hung a pair of highly polished pistols.