Desert Willow Aussies
Ginger Rogers & Forrest Tucker


"Litter" Produced & Directe

d by
Desert Willow Aussies
Starring
Desert Willows Ginger Rogers
&
Forrest Tucker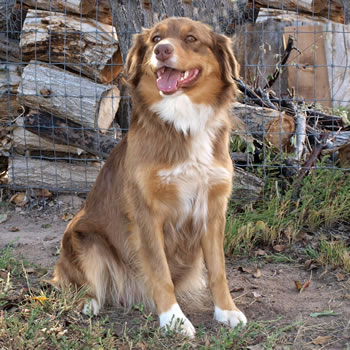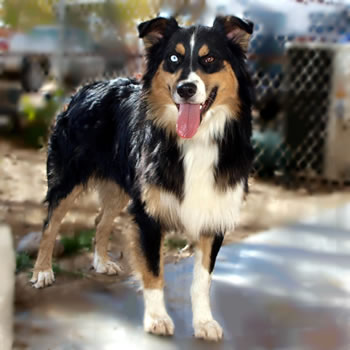 Both Parents are - PRA Normal/Clear CEA/ CH Normal/Clear - HSF4 Normal/Clear - Hip Tested/Clear

Litter Names based on Ginger Rogers 1938 "Having Wonderful Time"

See our available Desert Willow Puppies below. Contact us direct for more information on our Temperament Testing by taking
a moment to fill out our Online Application, because it's important to give us a peek into your lifestyle so we can find your perfect puppy match.
Our "Prelim Temperament Testing" and experiences with our foundational lines help us with our biggest commitment, fitting the right temperament dogs into the right homes so both Dog & Owners are happy, it's our guarantee!
We have a vast support system & kennel community and are here to help settle your new puppy into your schedule and life
with the help of our In-house Trainer never leaving anyone to figure it out on their own with support when needed.
Desert Willow has no dogs in Shelters, Rescue or the Pound. We take care of our own for life and that includes you!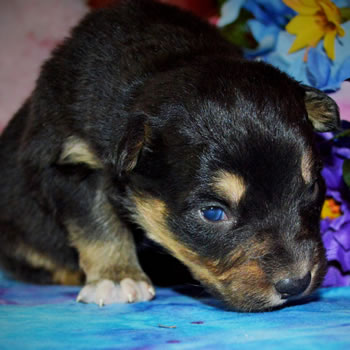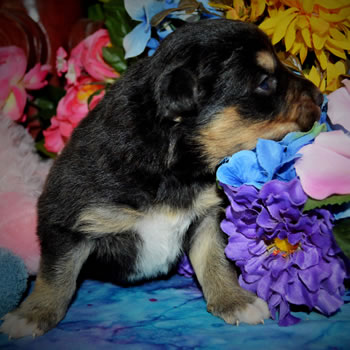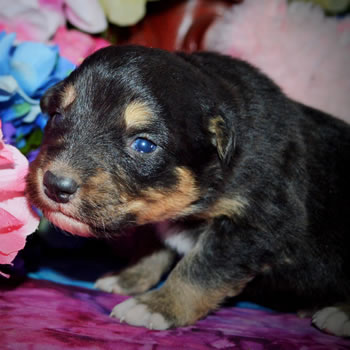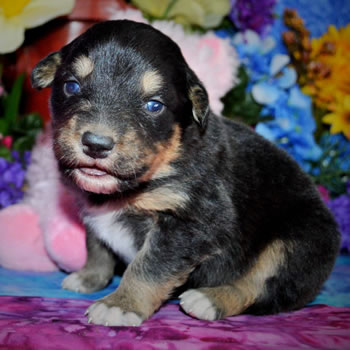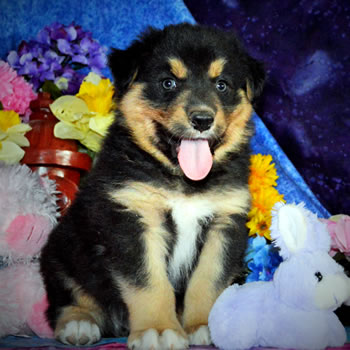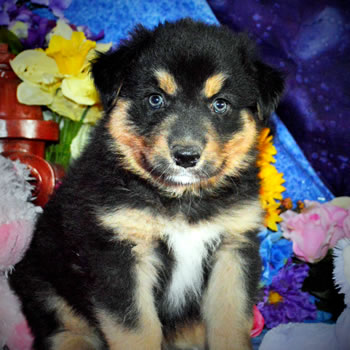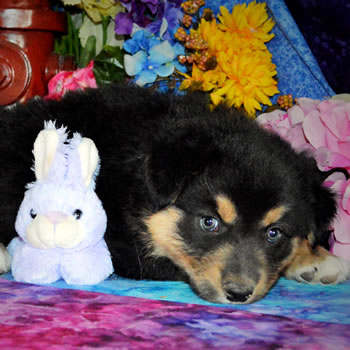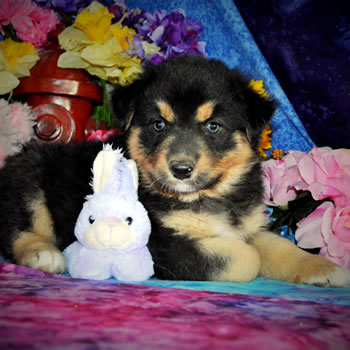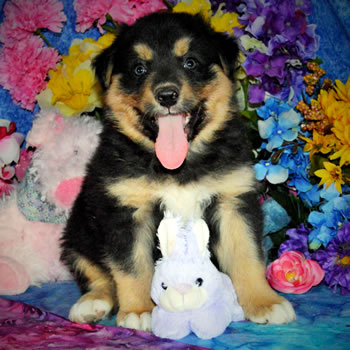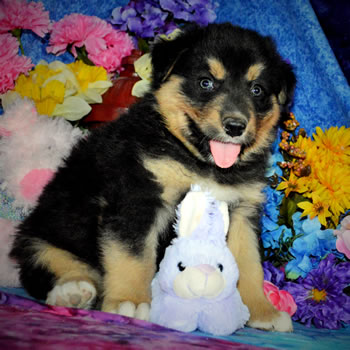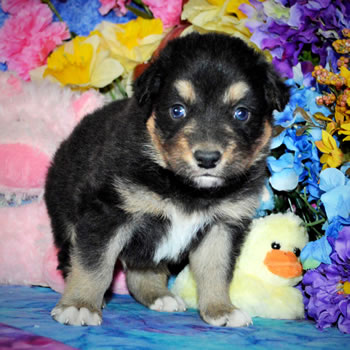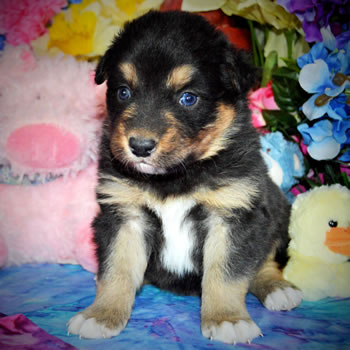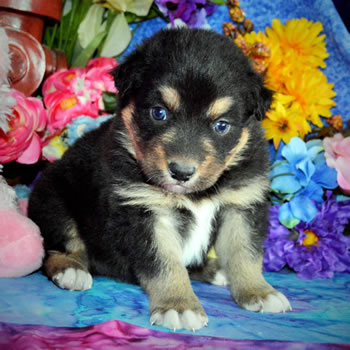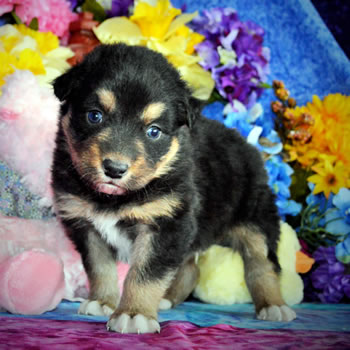 "Chick" - Played by Douglas Fairbanks Jr.
Black Tri Male
New Master - Jim & Brenda - Las Cruces, New Mexico
Owners of SEVEN Desert Willow Aussies in the Kirkland Family!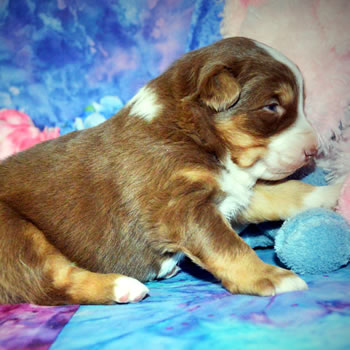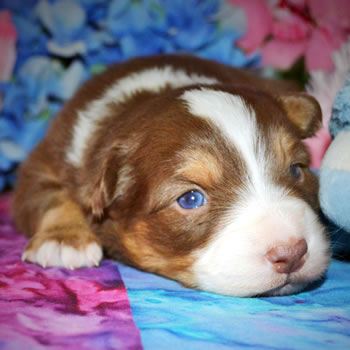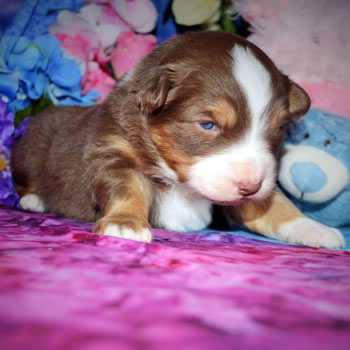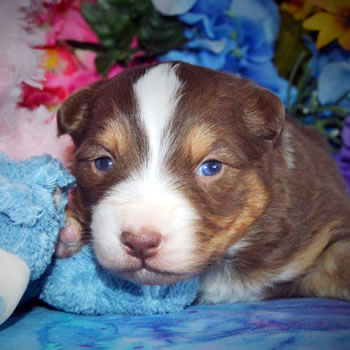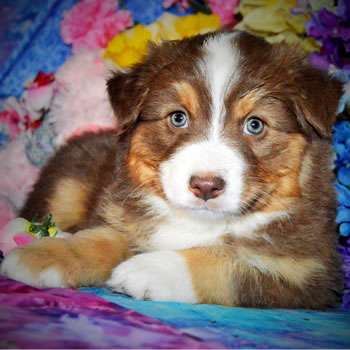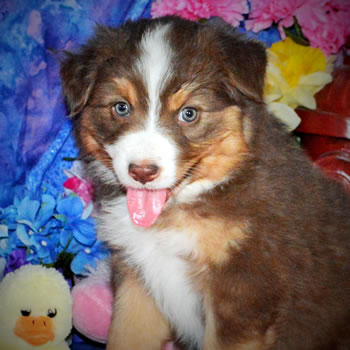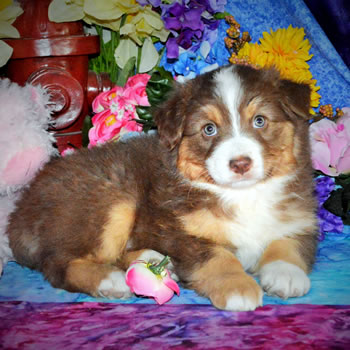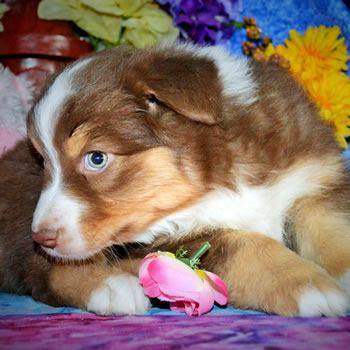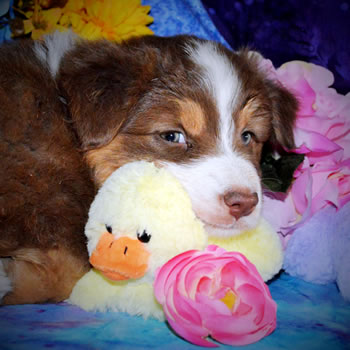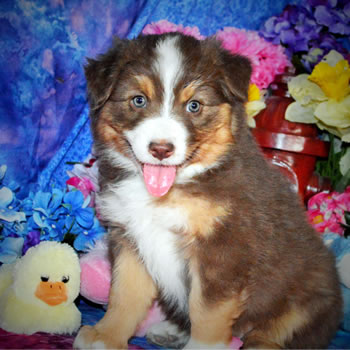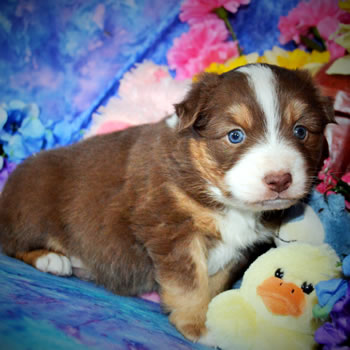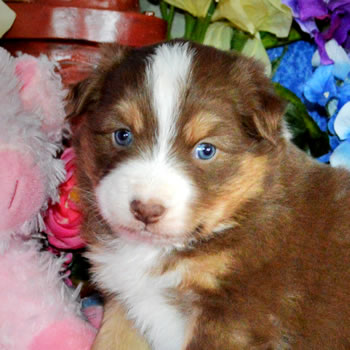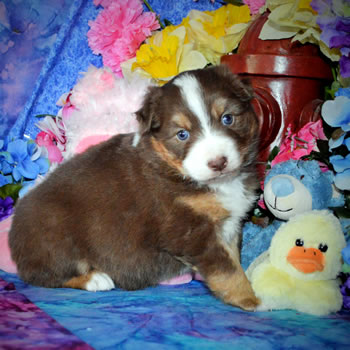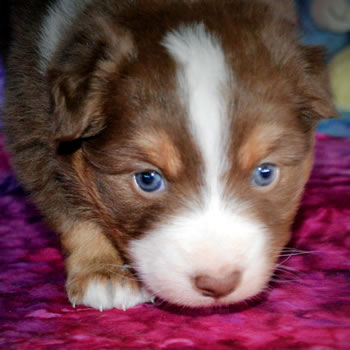 "Teddie" - Played by Ginger Rogers
Red Tri Female
New Mom - Janet - Tuttle, Oklahoma
Owners of TWO Desert Willow Aussies!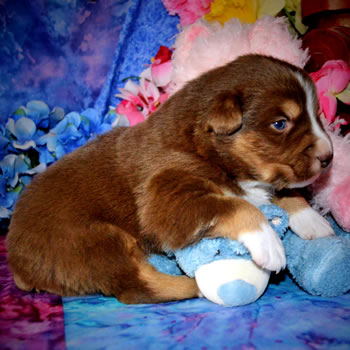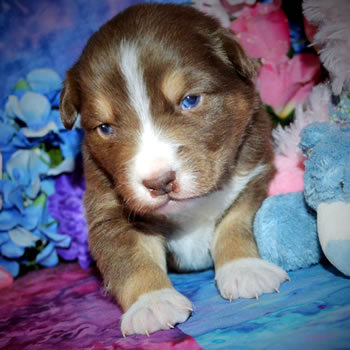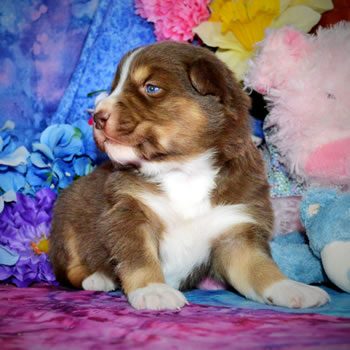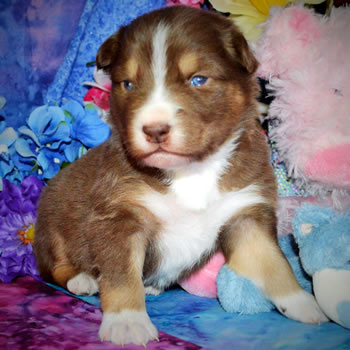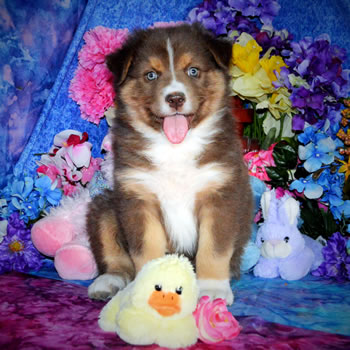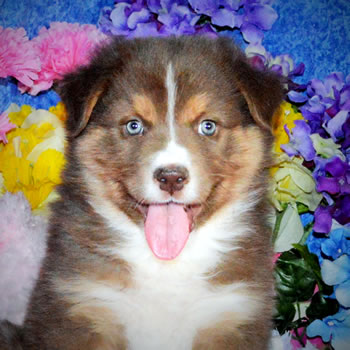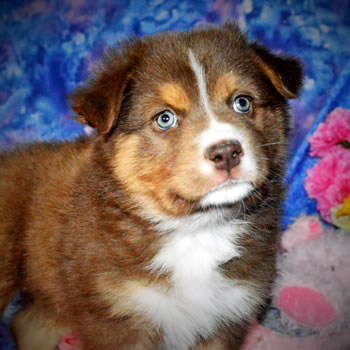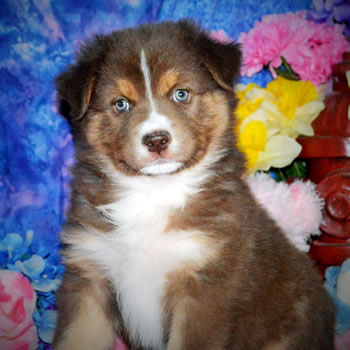 "Buzzie" - Played by Lee Bowman
Red Tri Male
New Sarah O - Camtobello, South Carolina

Owner of T
wo
Desert Willow Aussies!










"Lucille" Ball - Plays Miriam
Red Tri Female
Retained by Desert Willow Aussies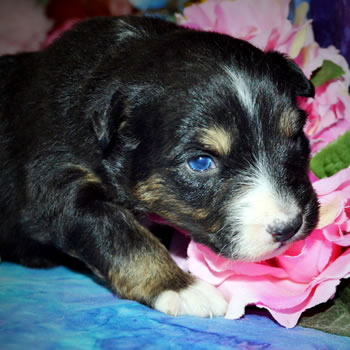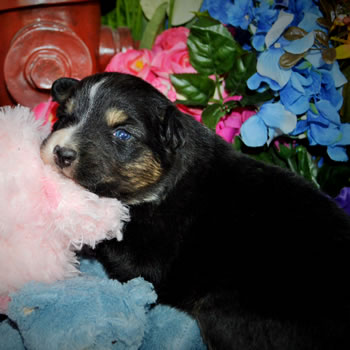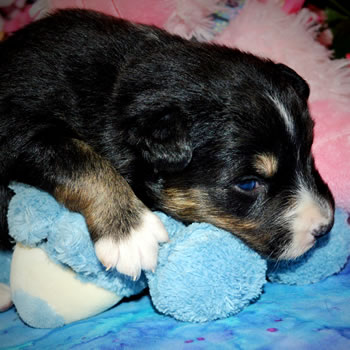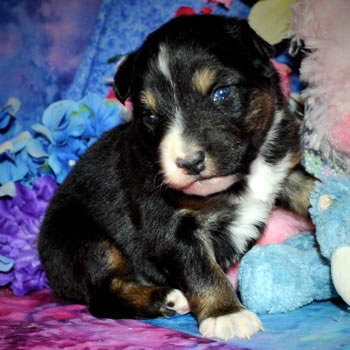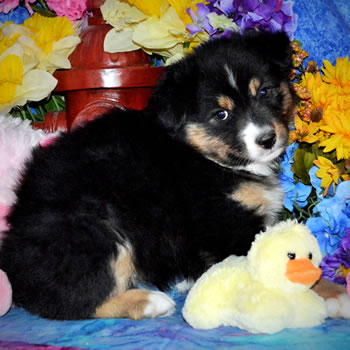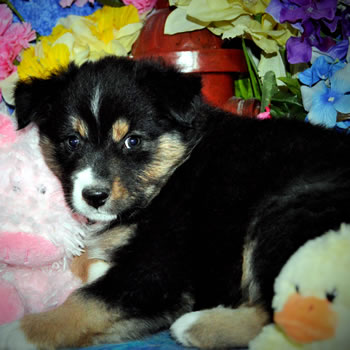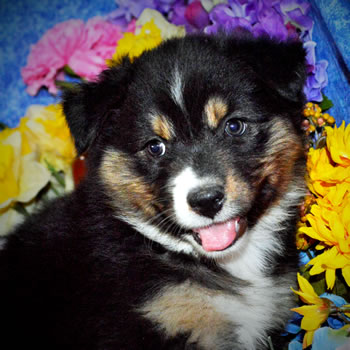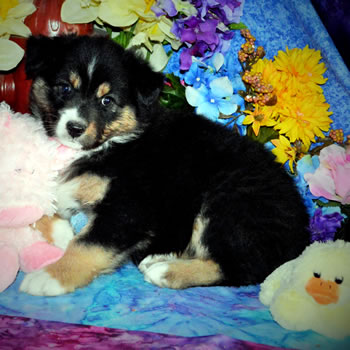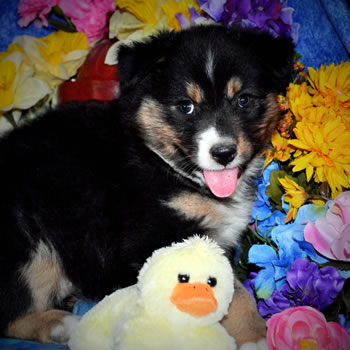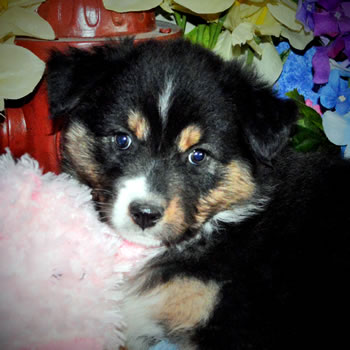 "Henrietta" - Played by Eve Arden
Black Tri Female
Retained by Desert Willow Aussies
Desert Willow's Audrey Hepburn
We call her "Henri"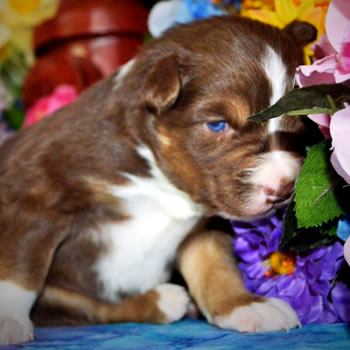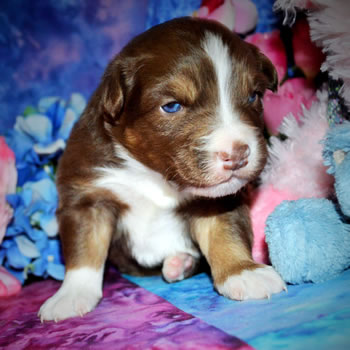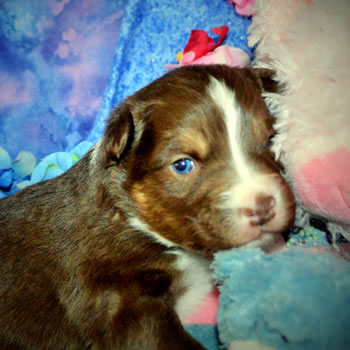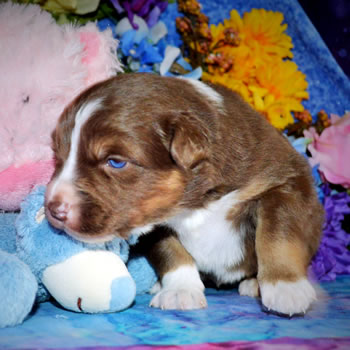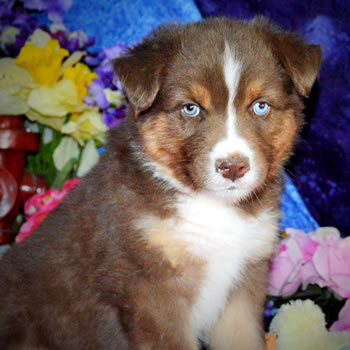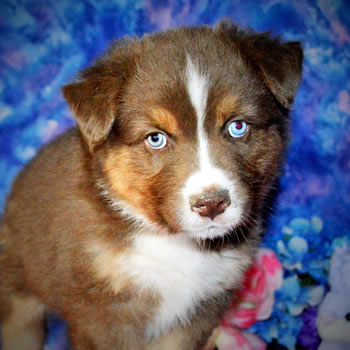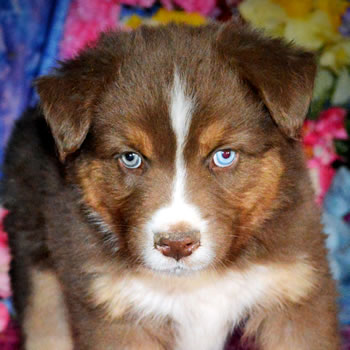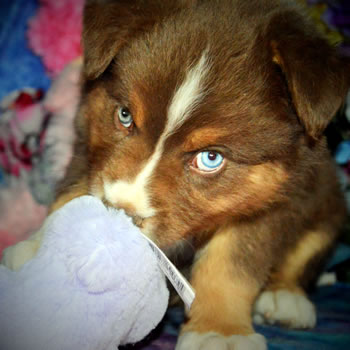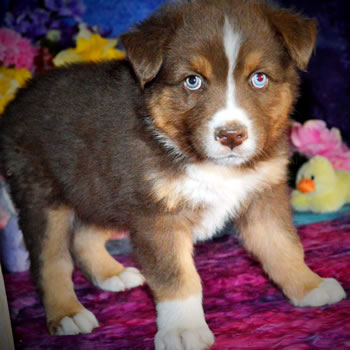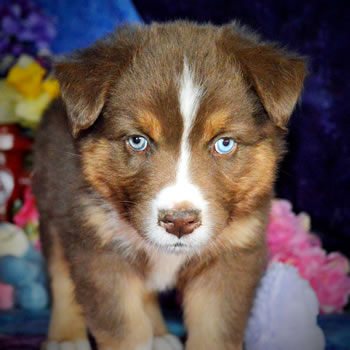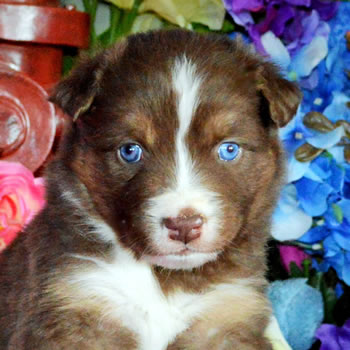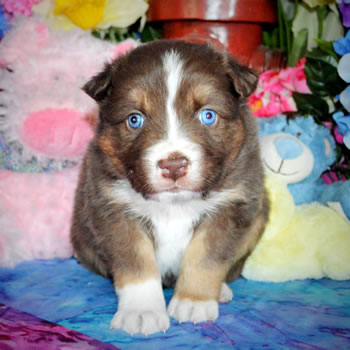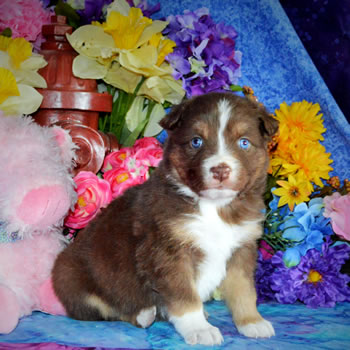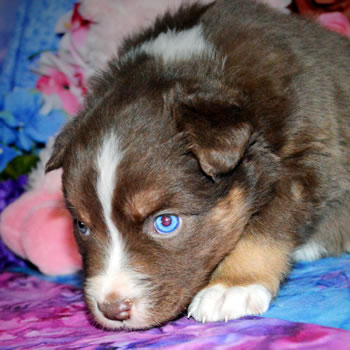 "Itchy" - Played by Red Skelton
Red Tri Male
New Mom: Courtney - Clairmont, California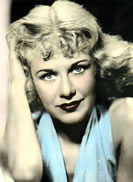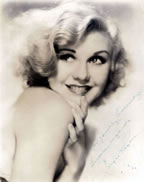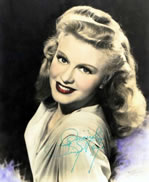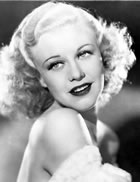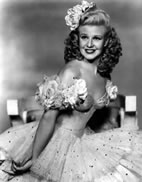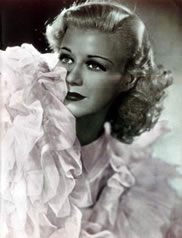 Tribute to Ginger Rogers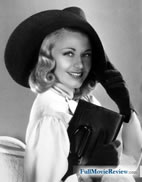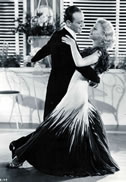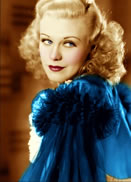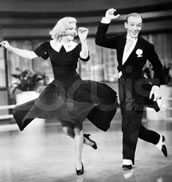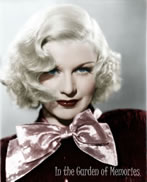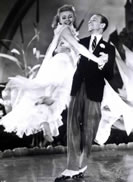 Ginger Rogers: VIRGINIA KATHERINE MCMATH was born on July 16, 1911 in Independence, Missouri. Her mother, Lela Owens McMath had recently separated from Virginia's father, Eddins McMath, and brought Virginia up with the help of her parents, Walter and Saphrona Owens of Kansas City. The separation was not a pleasant one, and Virginia's father twice kidnapped her (once when she was less than a year old and again two years later) during a custody dispute with Lela. Finally the two divorced and young Virginia went to live with her grandparents in Kansas City while her mother worked for two years in Hollywood writing screenplays, and later in New York City where Virginia joined her for a time. Also living with her grandparents in Kansas City were several of Virginia's cousins, one of whom couldn't pronounce her name and called her "Jinja." Needless to say, it stuck.
In 1920, Ginger's mother married insurance salesman John Logan Rogers and the family of three moved to Fort Worth, Texas. Though she was never formally adopted, Ginger took her step-father's name. While the freckle-faced young tomboy went to school, her mother took a job as a theatre critic for the Fort Worth Record. Ginger's early career aspirations included being a school teacher, but the exposure to the theatre which resulted from her mother's work altered this path. She began to learn songs and dances from the performers as she hung around backstage at the Majestic Theater, waiting for her mother.
Though Ginger had acted in school plays, her professional career began one night when the famous vaudeville dancing team of Eddie Foy and his children needed a substitute, and Ginger, who had learned the Charleston backstage from Eddie Foy, Jr., filled in. The Charleston became Ginger's key to stardom. In 1925 at the age of 14, she entered and won a Texas state Charleston contest. The prize was a contract for a four-week vaudeville tour. With her mother at her side, Ginger and her Redheads (as the act was called) turned four weeks into twenty-one, and even after the act broke up and the Rogers returned to Fort Worth, they weren't out of the business for long. Ginger spent the next four years with her mother, touring vaudeville circuits.
To read more - CLICK HERE!